Hey Munchkins, today we have a special treat for you!

We're happy to share with you an exclusive peek to the backstage of a top-tier magazine: an interview with ReadWrite's Editor!
Owen Thomas was born in 1972 and has a quite impressive resume - from managing NBC's Bay Area website to being VentureBeat's executive editor.
Today, Owen is ReadWrite's Editor-In-Chief. With 3 million Twitter followers, ReadWrite is definitely one of the top 5 tech blogs (although Owen is modest enough to say it's not the best one) and one of our favorite websites.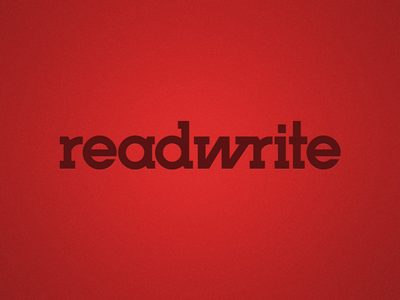 Here's what Owen told us, about his role as the editor of such an important outlet.

How much time has passed since your first day working for ReadWrite?
I started in April 2013, just in time for ReadWrite's 10th birthday. Time flies, it has already been almost a year!
What did you do, before becoming the editor of the world's largest tech outlet?
While ReadWrite has a large and influential audience, we're far from being the world's largest tech publication, and I'm quite happy about that. We're able to focus on the passions of our audience and deliver high-quality takes on the news and analysis that matters."
Before joining ReadWrite, I was the West Coast Editor for Business Insider. Prior to that, I've held editorial management roles for about a decade. I was a reporter for Business 2.0 magazine before becoming chief of reporters and then online editor for that same magazine.

Do you interact with ReadWrite's contributors? Most of the editors are so busy that they don't have time to socialize with contributors.
While I always enjoy my conversations with contributors, my focus is on coaching and developing ReadWrite's staff writers and editors. That's where I can deliver the most benefit to our readers.


How many hours a day does it take to be ReadWrite's Editor?
It's a very full-time job.


Is your job different than the one of TechCrunch or Mashable's editors? Do editors socialize with each other or do they see each others as competitors?
Every publication is different, but there are a lot of things in common. When I talk to other editors—and yes, for the most part, we're all friendly and talk to each other—I find that our challenges are often similar. Mostly they revolve around recruiting and developing our writers, so they can do their best to egage readers.
How many guest contributors' emails do you get each day?
We get over 300 guest-post submissions a month. That's why our guidelines (bit.ly/rwwguidelines) note that we can't offer a detailed feedback on submissions. Guest posts are not our focus, but we do try to find time to review them and identify the small number of submissions that meet our standards."
Out of 300 a month, how many are actually approved?
We run 3 to 4 guest posts a month.
Did Matt Cutt's guest blogging warning affect ReadWrite's guest posts policy in any way?
We were already aware that some of our guest-post submitters had ulterior motives in trying to place a post with us. Our editorial review process, we believe, does a good job of screening those people out. We applaud Matt's efforts. If he succeeds in discouraging spammers from trying to use guest posts as a vehicle to boost their search-engine rankings, then we may benefit by seeing less junk in our submission queue.
What's the best way for a startup to approach ReadWrite?
We don't focus on covering startups. We're interested in transformative technologies and their impact on the world. So the first thing is not to assume that working for a startup makes us predisposed to cover you; if anything, I'd say the opposite is true.
If you're truly working on some innovation that helps us map the programmable world and illuminate the future direction of technology for our readers, then a brief note by email is great.
Is it true that "cold, short emails" get more attention from editors?
No need to be cold. But brevity is always laudable.
Will it affect your decision about a guest post if the contributor socialized with you on Twitter during the process?
No, though it's always fun to have positive interactions with people on Twitter.
Last,fun question: has any contributor ever been so upset about having his article rejected to be unpolite with you?
"I can't recall that happening, but it wouldn't make much of an impression if it did. I don't recommend working in journalism if you don't have a thick skin."