Howdy, Munchkins!
Today I wanted to share some more of Ranky's Content Marketing secrets with you.
Now, as most of you probably know, Guest Posting in 2014 is going to be a two-faced monster.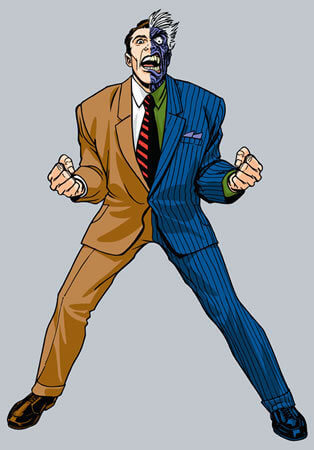 On one hand, it has officially replaced crappy link building tactics such as article marketing (which the Penguin loves less), and it allows real professionals to share their knowledge with popular blogs from their niche.
A clever guest posting campaign is GOOD, if you are GENUINE about wanting to contribute your knowledge – and if you put the backlink in the LAST priority.
A few months ago I had written a guest post for Read Write Web which drove me 500 targeted referral visitors and got a lot of great bloggers to ping me for a guest post.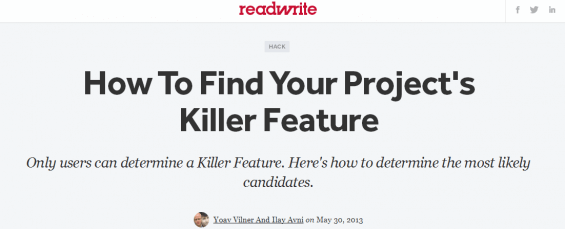 The other side of Guest Posting is a dark Google-forest, with scary animals and red-eyes watching you from the bushes. The animals in that forest are whispering "stop it, stop guesting posting, your'e SPAMMING the web!"
You see, Google has recently updated its Link Schemes guidelines and specifically stated that large scale Guest Posting campaigns AREN'T allowed. The only takeaway from their request is that you cease guest posting for anchor text distribution, and only continue if it's for real.
So to make sure that you align to Google's guidelines in 2014 (and not going to be penalized in some Retarded-Chameleon punishment later this year) you must leverage your Guest Posting campaigns cleverly.
The secret I wanted to share with you today is the connecting dot of Google Plus and Google Images.
Step #1: Target a good author's Google+ Image.
As you probably know, the most professional guest posters are using the Rel=Author Tag which shows their pretty faces on Google SERP upon searching a certain keyword.
So, what you should do is search for a keyword from your niche, looking for 1 good guest poster.
Let's say you want to find prospects for a top-tier guest post about Twitter Marketing.
For this example, I googled "Best Time To Tweet" because it's probably one of the topics you wish to write about.
This string didn't require me to scroll down, as the 1st Search Result is a tutorial at the Buffer App Blog – and who is that handsome girl right there? That's right, someone that marked Authorship!

Step #2: Reverse-Engineer the author's Guest Posting Campaign
Now, just alongside the pretty face you can find a summary of that author's Google+ circles and followers, CLICK it.

This will land you on the author's Google+ Profile. What you should do next is right-click the headshot and choose "Copy Image URL".
This will copy the exact image link to your clipboard.
Then, hop on to Google Images and click that nice Camera button to paste the author's headshot URL.

What you are seeing now is the full list of online posts or pages that this Author has marked authorship upon (excluding their social profiles of course).
Step #3: Analyze & Outreach
So when moving forward with our example, I have Googled her headshot URL and found 162 results.
Usually the first page will just present you with generic profiles and social pages, but moving on the 2nd page and you can see where this is going: PLACES SHE GUEST POSTED FOR.
So this lady happens to be super-awesome and guest posted for FastCompany, Huff Post, TheNextWeb and so on, but scrolling further down the pages you can find great websites which aren't super hard to guest post at.
For example: Team Treehouse's blog, SocialMediaExaminer which is a brilliant blog that accept guest posts, and so on.
Now is your moment to shine: simply outreach them and negotiate writing a guest post for them.
That's it for today, the next Ranky Secret to be exposed is going to be even sexier and filthier than ever!
(Images by: fanpop.com, spaceanswers.com)
UUYSZBJTZE95