A lively, creative and booming startup world has emerged in Europe the past few years and I've been lucky enough to get a taste of it.
Travel has been a passion of mine for quite some time, so to combine my professional life with one of my favorite pastimes is the best. Since I'm both a travel and a gadget nerd, I make sure I'm decked out with my tech gear when I travel, including my portable charger which I will not leave my hotel room without.
Let's take a quick tour of the top three European cities with flourishing startup scenes that are giving Silicon Valley a run for it's money: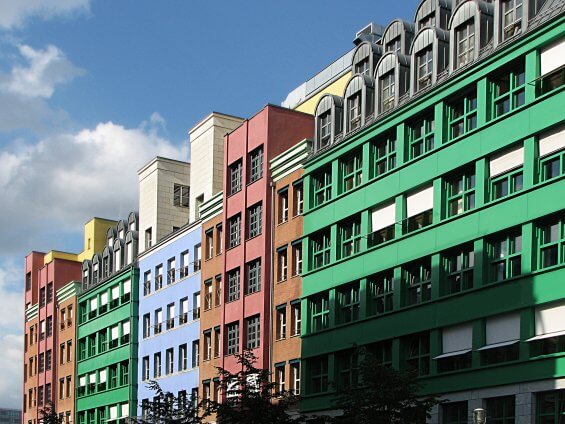 Photo credit: Blok 7, Flickr
1. The Berlin Startup Scene
Berlin's startup scene is gaining more traction and some are even calling it the next startup hub of Europe. After the Brexit, there has been more investors funneling money into Berlin's cool startups, notably N26, EyeEm and ResearchGate, who have gained some recognition and good funding. The city boasts 2,500 startups and has earned $2.4 billion in VC funding thus far, according to Ernst and Young.
When I recently traveled to Berlin to meet with various startups and check it out for myself, I was struck by the importance the startup community places on accelerators and how open they are to foreign startups getting into their programs. I also gave them some advice about how to market their companies, as this is a big challenge for most startups. I was lucky enough to visit Plug & Play by Axel Springer, Wayra and Hub:Raum (of Telecom). They all were exciting and dynamic places and were especially open to working with Israeli and other foreign startups.
It was announced last month in Berlin that Germany and France are partnering to set up a €1 billion fund to channel money into startups in the two European nations. Some say that Germany is trying to woo investors from the UK in the Brexit aftermath. Despite Berlin's growing scene and German efforts to fund startups, it is still easier to get funded in the US. This new Franco-German effort is trying to put Europe center stage in the the fierce fight for startup funding.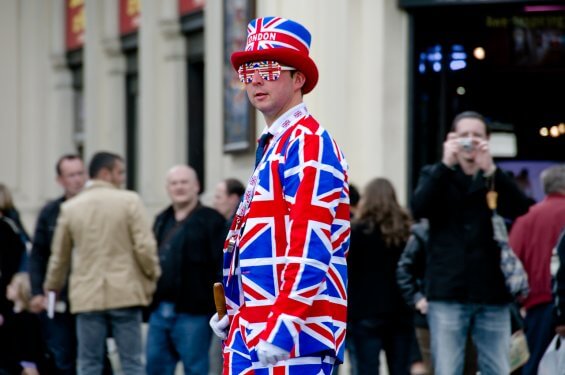 Photo credit: Camilo Rueda Lopez, Flickr
2. London Has an Eye for Tech
London has been known as the European capital of startups for some time now. Despite the Brexit, London has been carrying on in pure British fashion, with tons of startup and tech events like Disrupt London, late last month. With 3.5 million video views, this event was the most watched event ever in Europe, a sign that London is on equal footing to Silicon Valley these days.
I've been impressed by the London-based startup scene, and so has my business partner at Ranky, Yoav, who wrote about his top picks of London-based startups last year.
London is home to Europe's largest tech incubator, Entrepreneur First (EF) which hosts their annual "demo-day" that gives hopeful startups a three-minute chance to pitch their startup idea that can translate into up to £400,000 of investments. According to the Economist, about one-third of the startups who pitch go on to become reputable companies.
Other newer and smaller 'business' incubators have been popping up in London, such as 121 Studios by UnLondon which focuses on smaller, grassroots businesses like Rebel Remedy Fresh Bar, a healthy eatery that has moved out of the incubator and begun as a legitimate local London business.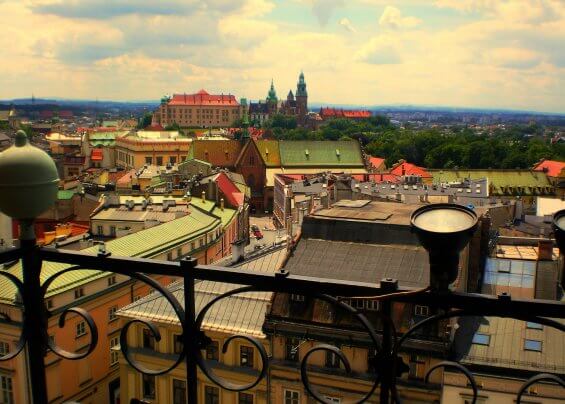 Photo credit: lisa-skorpion, Flickr
3. Krakow, Tech's Underdog
If you're the typical North American or Western European person you may know next to nothing about Krakow, let alone visited there. Krakow, Poland's second largest city, is surprising the tech world by emerging as a startup hub.
Maybe it was because of Krakow's edtech startup Brainly's success, or Google's move to Poland in 2015 that spurred some development, but since then Poland, and Krakow have seen many startups emerge as well as nice investments. Google's Warsaw campus is the first Google campus in Central Europe, and doubles as an entrepreneur incubator as well.
According to the European Tech Funding 2015 Report, the majority of VC funding for European startups was funneled into fintech and e-commerce, more than any other sector. Krakow boasts a few notable fintech startups including VoicePin and Astora.
The startup community in Krakow is growing and prides themselves on creativity, communal values and openness to individuals from other countries. Members of this small but growing community say that the scene is so fresh that it's a nice breeding ground for new ideas. There are tons of events and many university students are part of the community as well.
Time will tell
The geo-political events of 2016, including the Brexit and the American presidential election, will shift markets and investments in the coming years. Middle and Eastern Europe are expected to grow even more into the startup world, and we're watching expectantly to see what happens.