Scalability is the ability of a startup to take on a larger workload without negatively impacting performance or company revenue. Assuming that you've already opened a startup and that it's doing good, you're most likely looking to scale your business... Good news! You've come to the right place, as we're about to break down our tips for how to scale your business successfully.
If business scaling is challenging per se (70% of startups scale up prematurely, 74% of businesses crash and burn while scaling, and 29% of startups run out of cash even before they are fully established), ensuring growth might sound like an impossible task - but, rest assured, it's not, as long as you know how to scale a startup business effectively.
Let's be frank, any type of change can be scary at first, and some businesses may be inclined to cut back in some areas to enable others to grow. But, keep in mind that cutting down on marketing operation costs will set your business up for a long-term, uphill struggle to recover.
It's vital to maintain your marketing efforts when looking to scale, and if you cannot afford to grow, at least focus on retention. Awareness and trustworthiness are key for businesses looking to nurture customer relationships that will remain strong during and after your successful scaling efforts. Keep in mind that it's cheaper to retain an existing customer than acquire a new one.
To increase the chances of your business making it big, here are 10 low-budget digital marketing tips to help you scale effectively and securely.
1. Identify The Heart of Your Business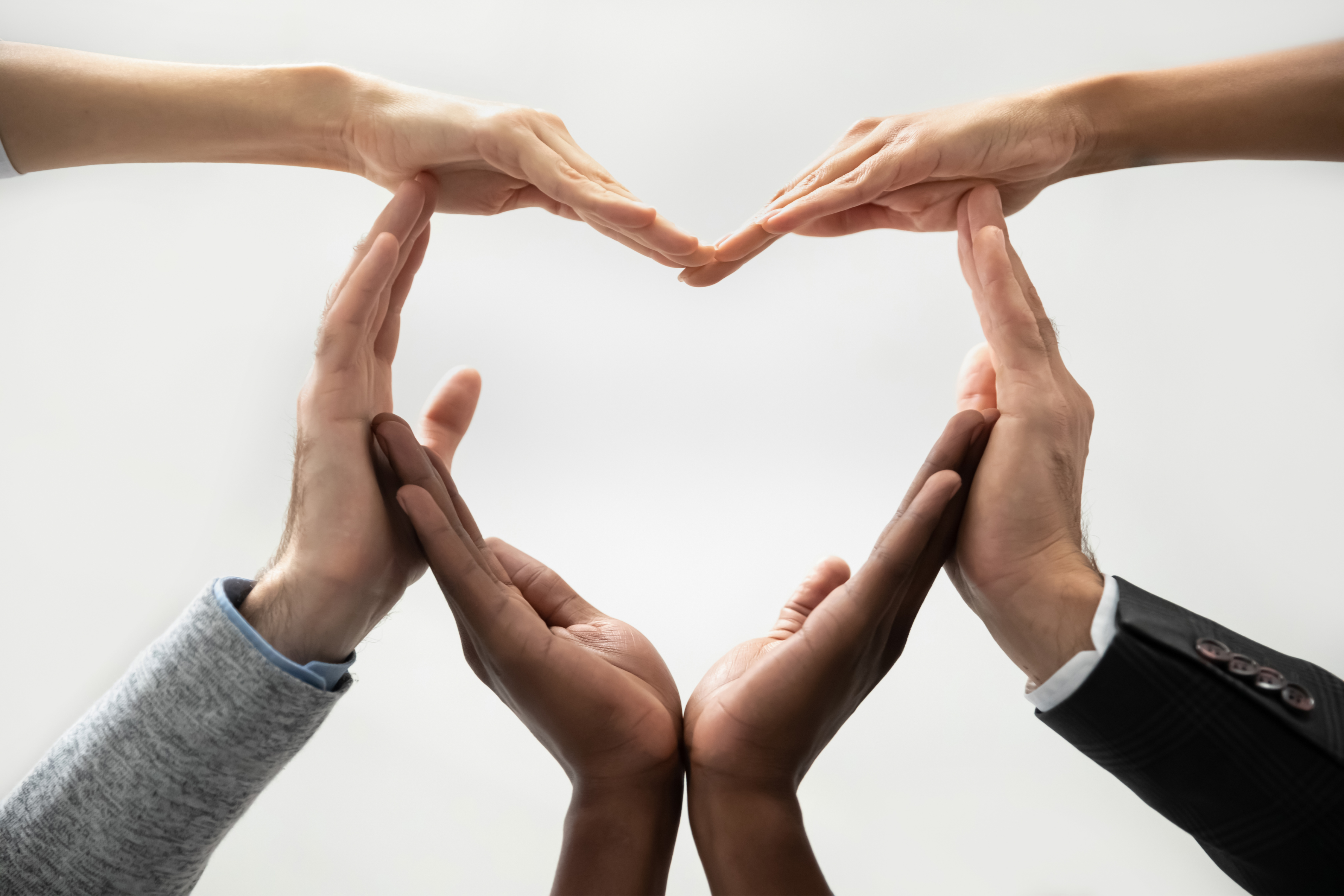 Before you attempt to scale your business, you need to have a solid grasp of your core, which includes: your products, customers, marketing channels, and so on. Once you understand your business' ins and outs, you must ensure that they are foolproof. After all, only once you're standing on solid ground will you be ready to take the steps to learn how to scale your business.
To gain a clear understanding of your core business, ask yourself the following questions:
Have you achieved product-market fit?
Who are your primary customers?
Which marketing channels offer the best ROI?
Are you able to obtain funding that will keep your business afloat should it experience a bad patch?
If you answered yes to all of the above, your business might be ready to scale, so read on. If the answer is 'no,' then refocus on securing your fundamentals, and only once secured, reconsider scaling.
2. Focus on SEO
Did you know, that 62% of consumers turn to search engines first when they want to learn more about a new business, product, or service?
This means, that if you want your business to be a part of your target audience's search process, then you need to show up in search results, and that is achieved by focusing on SEO.
SEO is one of the most prominent low-budget services in the digital marketing sphere. If done right, SEO can improve your website's rankings on Google, and in turn, helps you attract more traffic - which, ideally, converts into leads and customers.
But beyond that, SEO can help boost your credibility, build your brand and stay ahead of competitors. One of the biggest advantages that come along with SEO is that it's extremely easy to measure, thereby making it easy for you to guarantee that you're allocating your marketing resources to the strategies that are having the biggest impact.
It is especially important to focus on SEO, for two main reasons:
Organic search is a zero-sum game - your gains or losses are balanced by the gains or losses of your competitors on search engine result pages.
This means that if your competitors underestimate the impact of an instinctive decision on their 6- to-12-month business horizon, they will suffer from an engagement drop, their publishing cadence will slow, their review volume or quality will fall off, and they will lose traction across channels. This gives you the opportunity to push ahead and pave your way to success.
Search Engine Optimization is very much a living, breathing, competitive space, and if you're not actively moving ahead, you're falling behind.
So, be sure you're always putting aside some time to tackle all those potentially impactful SEO and marketing tasks you've put on your back burner for so long.
Work on your site's infrastructure and review your existing content - do you have a big bulk of pages from years ago that are no longer relevant? Can your site loading speed be improved? Are you having frequent server issues? Now is the perfect time to address those issues.
And if you haven't had the chance to work on your SEO infrastructure yet, what better time than now? Rest assured your competitors are diligently working on theirs.
3. Boost Social Media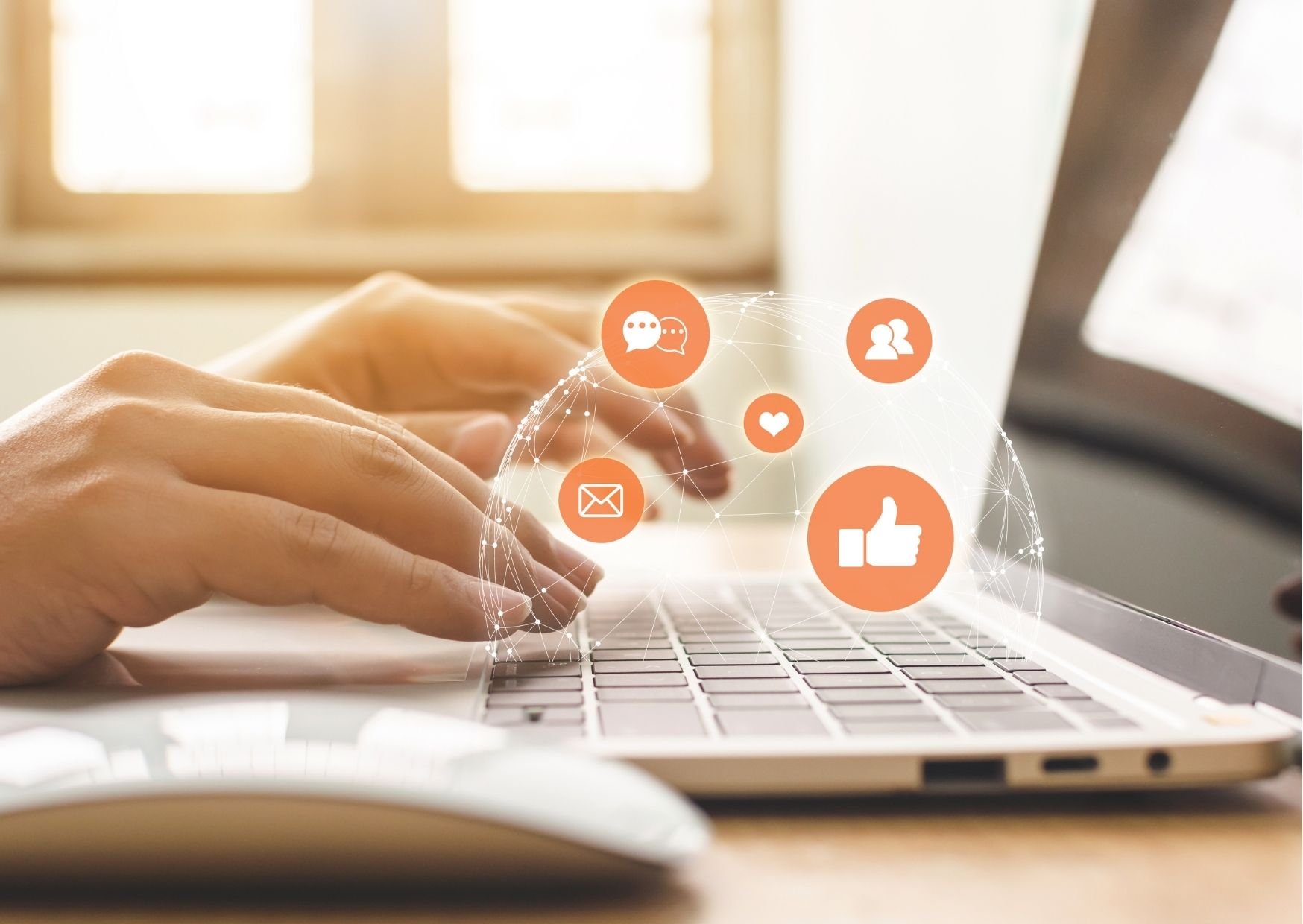 Considering the sheer number of people using social networking platforms across the globe, if you're not already taking advantage of social media, then you're missing out - big time.
Most social media users scroll through their accounts many times a day, and more often than not, are using social to check out and connect with brands. These days, your customers want to know who you really are and if they can trust you - and they turn to social media to discover most of what they need to know.
In particular, brands that can evoke important emotional responses on social media will be able to engage on a much deeper level with their followers.
So, if you haven't taken the time to build your social media marketing strategy, now's the time. Start sharing content that really resonates with your audience and is in line with your brand identity.
If you can find a way to make your customers feel that you understand their emotions, needs, and pain points, they will identify with you, engage with you, and build meaningful relationships with your brand. This, in turn, will help generate brand trust and awareness, attract new customers, and ensure growth.
Last, but not least, get creative!
Use creatives on social media to keep engagement and exposure high:
Try using colorful banners and graphics to stand out across all social media channels.
Keep in mind that videos tend to get better responses than static content.
Some examples of social media creatives include quizzes, entertaining games, encouraging users to publish their own content, live videos, and AMAs.
4. Strengthen Email Marketing Efforts
Contrary to popular belief, email marketing isn't dead, nor has it taken the backseat. It's a powerful tool to have up your sleeve for raising brand awareness and driving sales.
Unlike other platforms, email is a more personal way of reaching your target audience, and therefore, it's extremely effective. You can tailor emails to the customers, based on their actions, interactions, and preferences, and ensure that every communication is relevant to them, driving you the results you seek.
5. Track All Conversion Metrics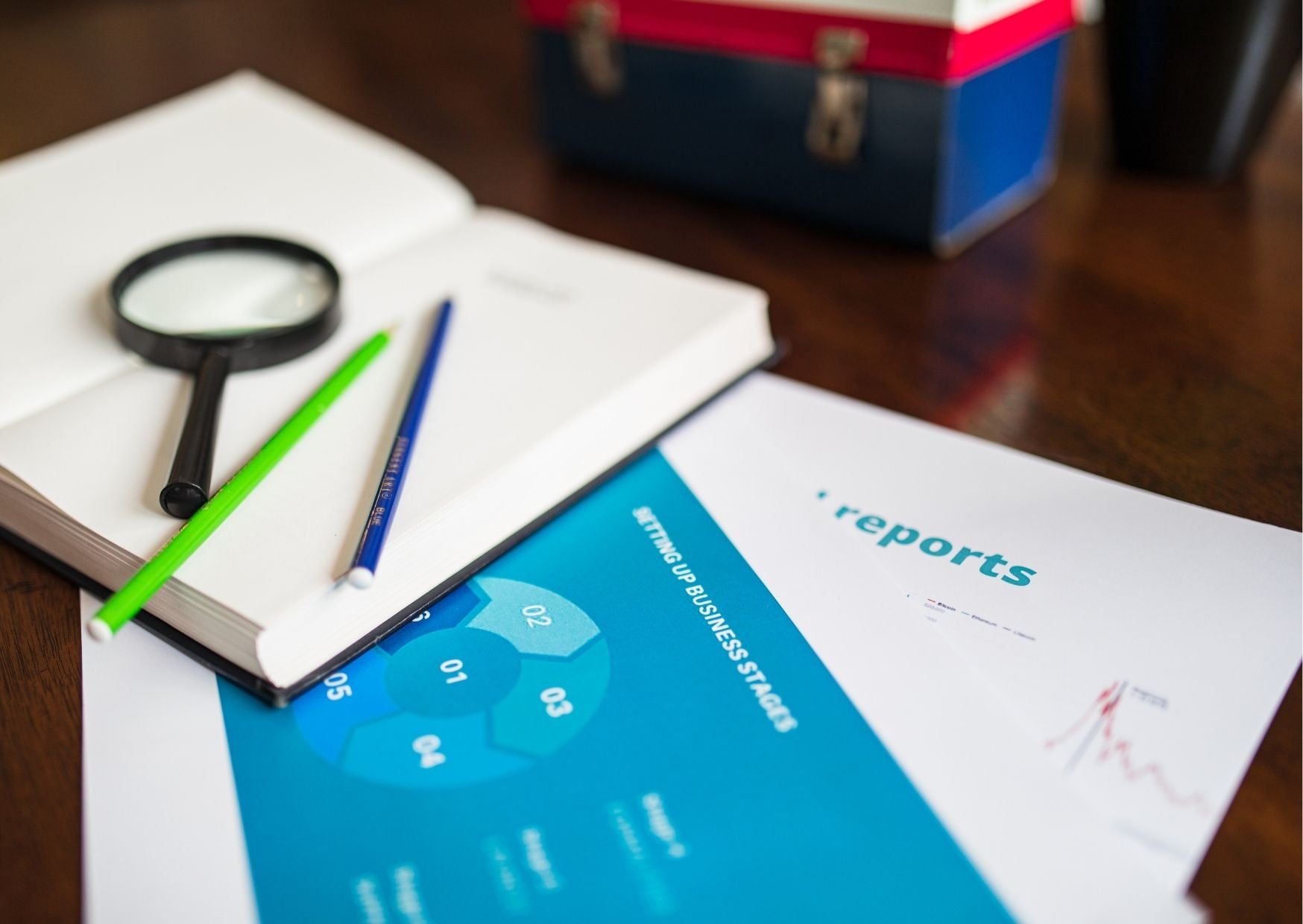 There's no guesswork when it comes to growth hacking techniques in marketing. To know whether or not your efforts are producing the results, you must track your marketing metrics.
This is why it's very important to automate your marketing efforts as much as possible! Automation processes can save you precious time, both at a lower level - generating automated emails once a user leaves a lead on your site - up to higher levels - mapping audiences and creating funnels. Automation means:
You can use your time for other business improvements.
You can easily determine if your target audience is responding to your efforts, what's performing well, and what needs improvement... and adjust accordingly.
Set macro and micro goals, adjust your KPIs accordingly and make sure every effort's results are measurable - e-book downloads, users who contacted your business via forms, users who clicked your C2C button, and so on.
6. Run Paid Ads
PPC ads play an important role in helping startups bring in more qualified leads to their site and improving brand exposure along the entire customer journey. Once a potential client gets to the consideration stage of the marketing funnel, he'll be more likely to take your brand into account if you've been there all along.
With PPC, you're able to strategically target consumers who are interested in your brand. Meaning, that traffic generated through PPC is not only more relevant but also more likely to convert to customers.
Running native ads on news sites (through Taboola or Outbrain, for example) or with GDN campaigns is another very effective paid strategy. It's an extremely valuable way to boost traffic and improve brand awareness. It can also provide businesses with important insights about which users clicked on those ads, essential to audience building and re-marketing purposes.
7. Amplify Your Content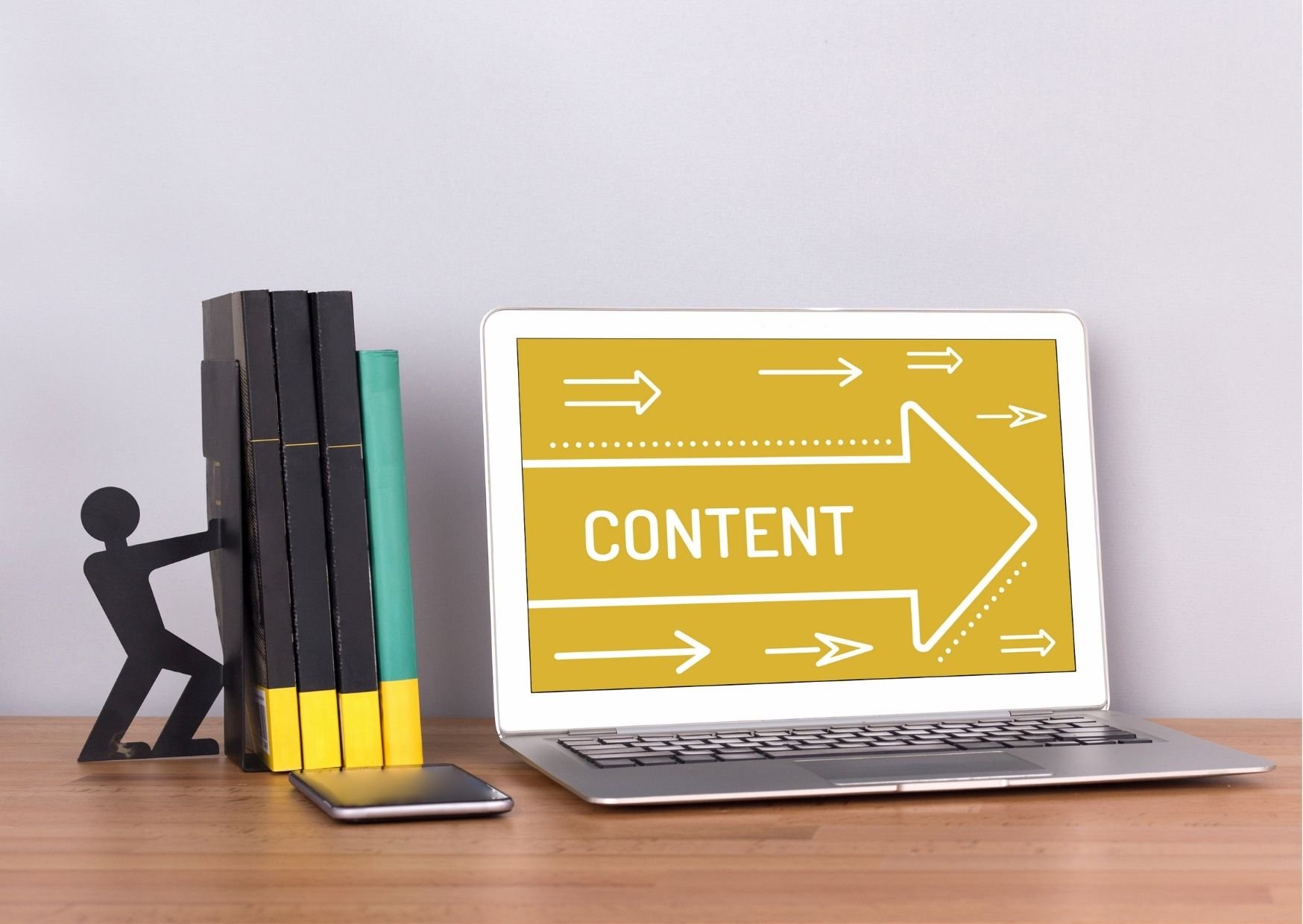 It's been said time and time again content marketing is king. It's one of the most scalable growth methods, it provides your visitors with tremendous evergreen value, not to mention viral potential, making it a top-priority strategy.
In fact, according to Demand Metric, content marketing drives higher conversion rates and generates 3x as many leads. So if you're not working on your content efforts, start now.
Content creation is an essential part of any marketing strategy since it helps you keep in touch with your existing audience and ensure client retention.
Work on improving your brand's EAT (expertise, authority, trustworthiness) - one of the most important aspects of today's digital marketing. Monitor your business's online reputation and client reviews, and do whatever it takes to improve it. Work on thought leadership articles and contribute your expertise and knowledge to third-party publications.
When users are facing moments of uncertainty, ensuring your audiences see you as an authority and reassuring them by showing that your business is will provide the right solution, could help boost your brand awareness. Here are some content strategy ideas to use:
Create high-quality content that is sharable and relevant to user pain points.
Discuss your personal understanding, and don't forget to count on other trusted experts in the field who can provide relevant data.
Share the projects and innovations you're currently working on that differentiate you from competitors, and promote your good news stories to cheer up your audience.
Use free tools to try and find topics that can be cross-related to your business and the crisis (for example, Google trends, Google/Youtube suggest, Reddit).
8. Tap into a New Market
If you wish to scale up your business, you can't solely rely on your current product and market. Eventually, you will want to break into a new market and increase your reach and revenue - it won't be easy, but it's surely worth it.
To start, do your research. Determine your potential growth opportunity, discover any obstacles i.e. competitors, regulations, finances, and test the waters. Get your feet wet and experiment in the new market.
If you see that your new market is a good fit, it's time to begin promoting your brand. Shift your messaging to be inclusive of the new market audience's needs and desires - without alienating your existing client base - establish yourself as a leader, and give it time.
An example of this comes from non-digital-native businesses looking to expand online.
For companies belonging to more traditional industries and used to meeting customers in person and in more traditional ways, the key factor to expansion is adaptability.
Adapting may mean opening new channels over web or social media platforms for attracting new customers and for retaining existing ones. Non-digital-native businesses going online increase the level of competitiveness and start with an advantage over competitors.
9. Outsource and Hire Experts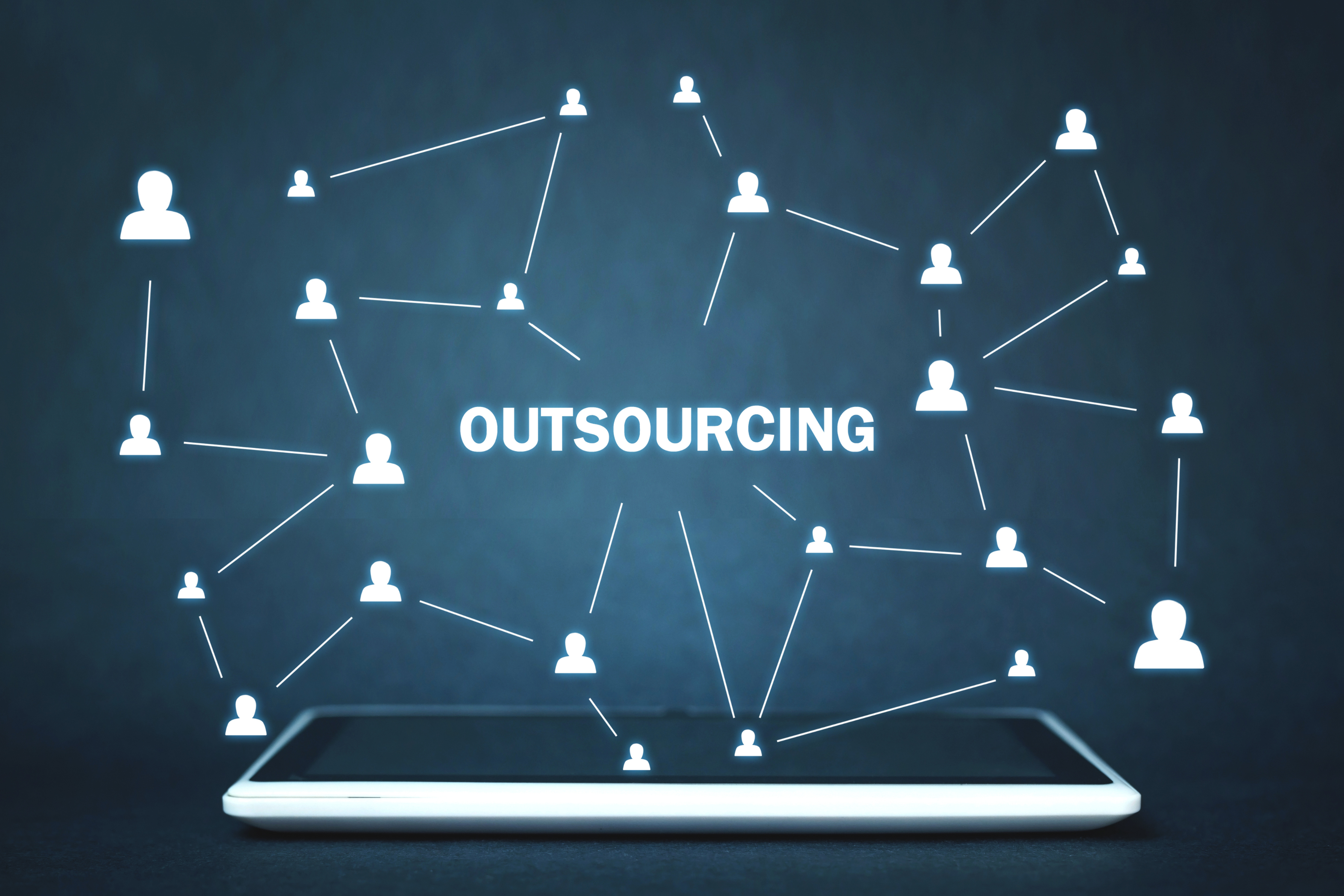 Startups have a limited number of people and resources. So, by now, you most likely understand that you can't afford the luxury of doing everything "in-house," like big corporations.
If any aspect of your startup is labor-intensive, it could be costing you the ability to scale effectively. Therefore, you need to figure out how to streamline every process in your startup which may mean considering outsourcing. The majority of your efforts should be going into your core business. Delegating anything from design to legal issues to external contractors, will free up your time to work on what matters, and ensure you're on the right path to scaling.
A team of experts can come together to pull skills and deliver the results you need for scalability. You don't need an army of people, rather a handful of hard-working, dedicated, and skillful individuals that can propel your business to where it needs to be. As an experienced team of marketing experts, Ranky can help you make sure your business's marketing efforts are on the right track - so contact us today!
10. Focus on Your Actions, Not Your Beliefs
Taking the next step and beginning your scaling efforts can cause some fear and uncertainty.
People who excel at managing business uncertainty start by taking stock of what they know and what they don't know and assigning a factor of importance to each. So focus on what you know - your actions, not your beliefs - have a positive attitude towards the present and the future, and never work out of fear.
Keep in mind that sales and marketing don't just drive business growth, they drive business stability so hold firm on your marketing budget, use it dynamically, allocate it to your core business areas. Simply put - don't cut your budget, just change your focus.