The powerful role that content plays in any digital marketing strategy is something we keep hearing about over and over. What many still don't know, though, is that content marketing is a very wide term that includes many different facets and approaches.
One of these approaches is the so-called thought leadership methodology which is defined by the Marketing Insider Group as a type of content marketing where you tap into the talent, experience, and passion inside your business, or from your community, to consistently answer the biggest questions on the minds of your target audience, on a particular topic.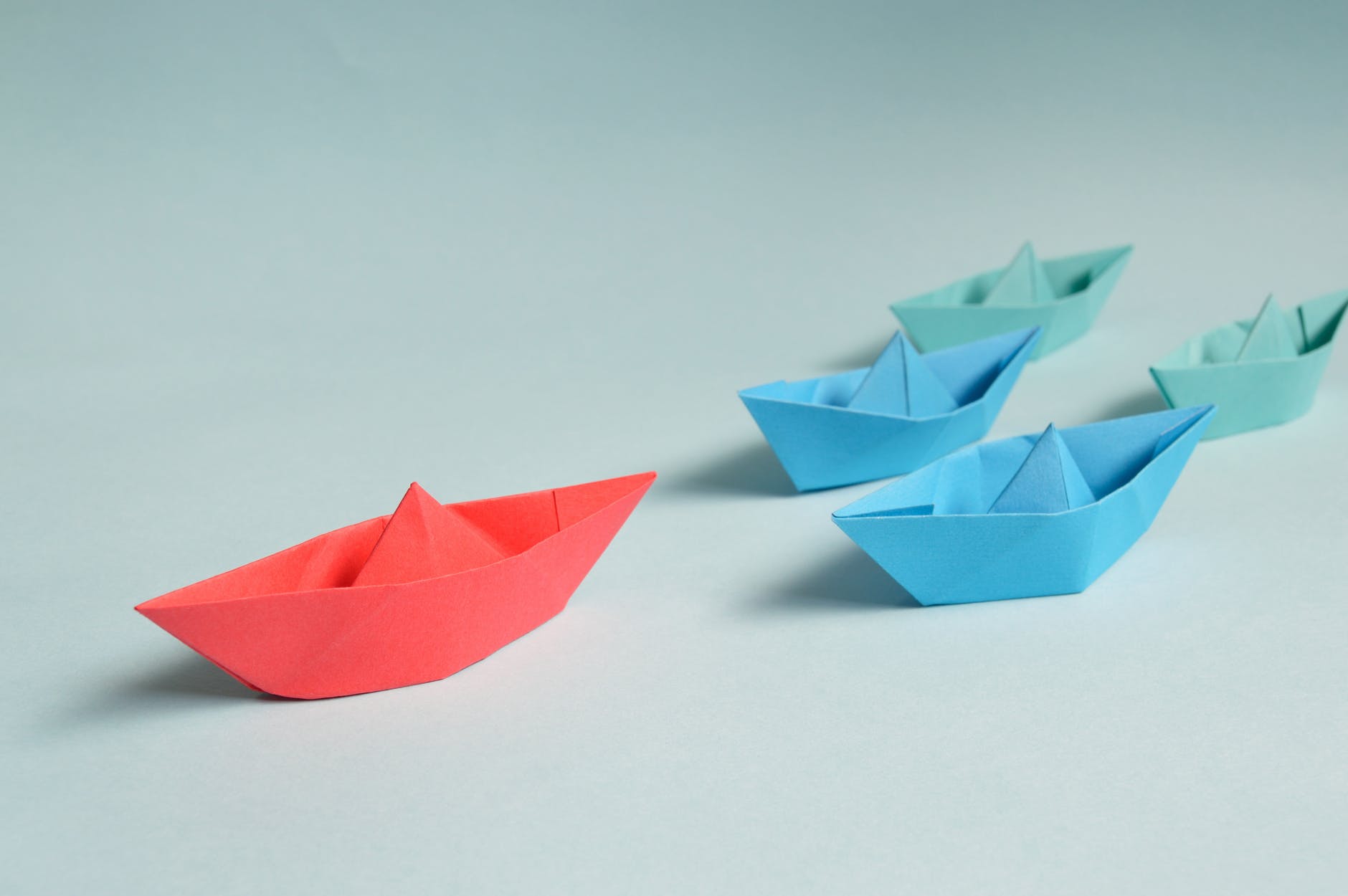 What Is Thought Leadership?
When you think about it, having worked a good amount of years for a company within a specific industry, makes you an expert in whatever it is that you're doing. Naturally, this raises one question - why not rely on this expertise and leverage it to answer potential customer questions and, consequently, set you as a leader in your industry?
As CEOs and business leaders, we tend to take our knowledge on a certain topic for granted. When in need to market our products or services, we seek for disparate marketing strategies out there, struggling to ensure that those strategies actually represent our brand's identity. Instead, we should learn to leverage our leadership skills and use them to our own benefit, with the ultimate goal of attracting more clients by providing them with the answers they seek.
How to Become Business Leaders
One might think, being an expert on a particular topic or industry, automatically makes you a business leader. To some extent, this might have some truth in it, on the other hand, a true business leader is one that never stops learning and researching. Every day, industries and businesses evolve, and newer trends are born to take over yesterday's modus operandi. Therefore, to stand out from competition, you'll have to demonstrate a level of knowledge that no one else in your field possesses. The first and most effective step to this is to always be up to date with the particular subjects of interest to your potential customers.
Second, you'll have to identify any possible challenges or questions your prospects might have, as well as, the most effective ways to overcome them. At this point, you'll have set a solid base to begin your digital leadership ambassador's mission, which typically, comes in the form of thought leadership content.
Beware, though, as this next step is probably the most delicate and one that is typically misinterpreted by most business leaders. Writing content around a certain topic of interest to your potential customers shouldn't be considered as a chance to write about your company and to promote your brand. If you do so, your content will end up coming across as promotional rather than informational, and you'll achieve the opposite result of what you wished for in the first place, thus losing credibility in front of your own customers.
What Type of Business Does Thought Leadership Apply to?
As you have probably figured out by now, thought leadership is an important practice for any type of business - B2C, B2B, small businesses, and large companies. Essentially, thought leadership content is beneficial for any business interested in attracting more customers - so, presumably, any company out there. However, what differentiates each business' type, are the reasons' behind each business's choice to adopt a thought leadership strategy over any other content marketing approach.
For example, the complexity of the decision making process inherent in B2B companies, the lengthy decision-making, and the size of the business make thought leadership an effective strategy for anyone involved in the decision process to gain authority both within the company and in front of the clients. As for B2C companies, thought leadership allows them to identify their solution to a certain problem and their brand purpose in front of their own customers. In simple terms, digital leadership lets even the smallest company advocate its overall mission, and set authority in its own industry.
Besides, thought leadership not only maximizes your clients' engagement towards your brand, but is a particularly useful strategy for gaining authority in front of potential investors, too. In fact, whether you're the owner of a B2B or B2C company looking for investors, thought leadership is the way to go since it grants an overall increased online presence of you and your company's name. When a potential investor is presented with an opportunity to invest in your company, the first, instinctive, thing he'll do is to look you up. In this case, having set yourself as a thought leader will positively reflect on your business' trustworthiness, thus increase any investment opportunities that will come your way.
It's important to mention that no role is better than others when becoming business leaders. Expertise can, in fact, come from any source – executives, product managers, designers, customer service representatives, salespeople, and so on. What we all have is knowledge, experience, and a point of view - these three elements, when supported by deep and continuous research, are all that's needed to become an authority in your field.
To summarize, here's a breakdown of what is thought leadership and how it can help your business:
Thought leadership is a type of content marketing that entails tapping into one's talent, experience, and passion around a certain industry to answer customers' questions on a particular topic;
Becoming a business leaders involves more than just experience - digital leadership is achieved through continuous learning and deep research;
Prospects and customers' questions should be always a priority when drafting a thought leadership piece of content, which should be oriented towards answering those same questions;
Thought leadership is a practice that can benefit businesses of all sizes and can serve different needs, based on each company's priorities;
If the above strategies are carefully followed, everyone can become a business leader within his own industry - no particular role is, in fact, better than others when establishing digital leadership.
To end up, the most important aspect of being a thought leader, as for any leader worthy of his name, is being charming. As a business leader, you'll need to inspire any potential consumers to act and finally take that much-awaited next step in their buyer journey. Being a thought leader needs to come naturally, so don't force it on yourself or on any other member of your company. What you can do, is support those who do want to share their expertise by guiding and advising them on how to do it efficiently.
After all, if you're reading this, it probably means that you or someone else in your company is interested in becoming a digital leader. And, when you think about it, isn't this very article a thought leadership piece of content itself?