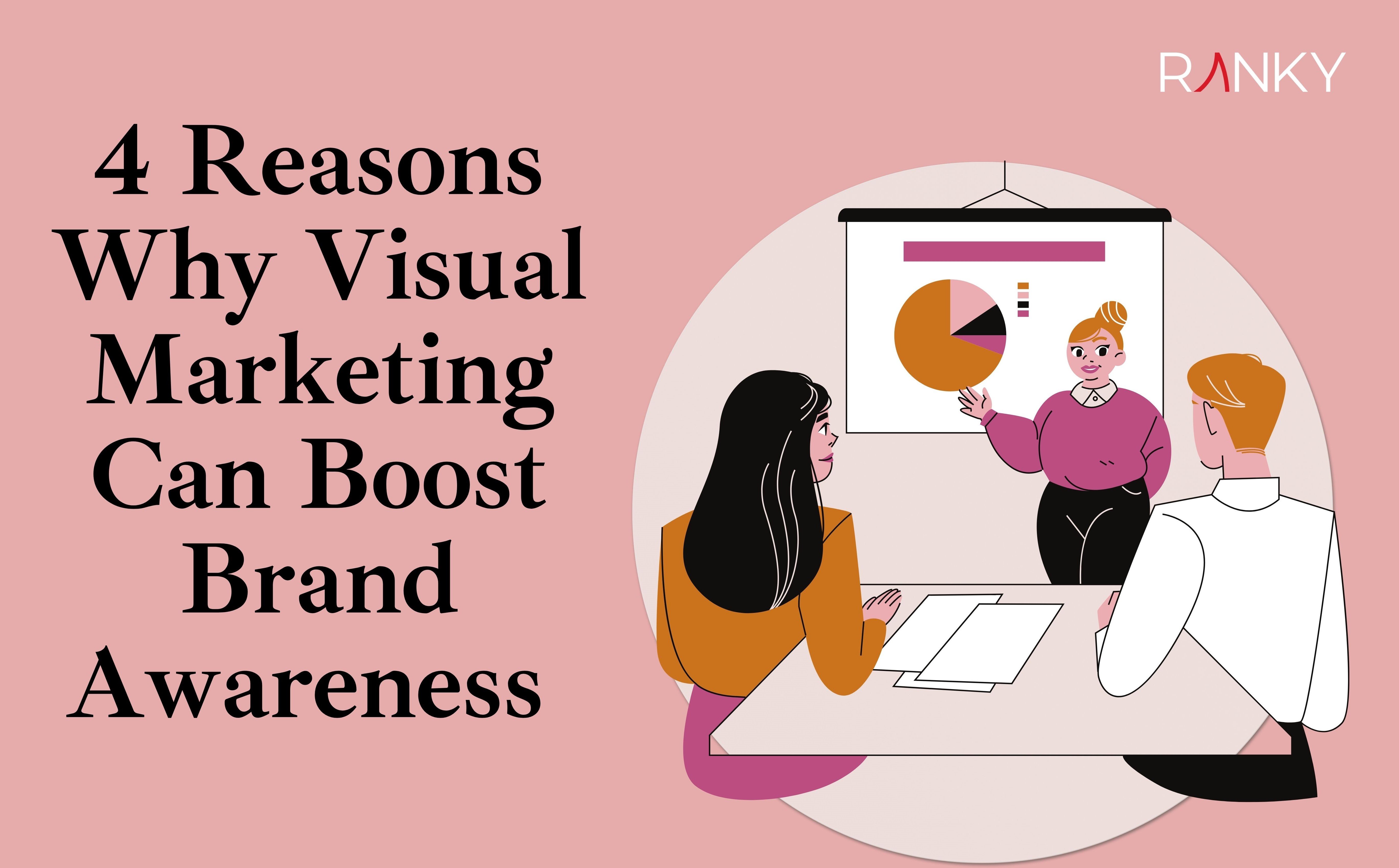 First impressions count.
And just as they do when meeting new people, they are also necessary when introducing your brand to potential customers.
And guess what?
Leveraging visual marketing for brand awareness can leave a lasting impression on your target market.
If done right, your brand or product comes to their mind first when they want to make a purchase.
That's where visual marketing comes in to boost brand awareness.
Read this post to discover why it is so important.
How to Help You Leverage Visual Marketing for Brand Awareness
According to marketers, visuals that help them achieve their marketing goals include original graphics, videos, presentations, charts, and other such visuals.
Image via Venngage
However, if you want to leverage visual marketing for brand awareness, you should also include other visual elements, including:
Logos
Animated GIFs
Memes
Gifographics
With these elements, you can diversify your content and leverage visual marketing to boost brand awareness on multiple platforms.
Why Should You Use Visual Marketing to Boost Brand Awareness?
And now that we know which visual elements you can use, let's find out why you should consider investing in visual marketing.
1. People Like Visuals
According to research, 69% of consumers prefer to learn about products or services from short videos. 94% have also watched explainer videos to get more information about products or services.
That's not all.
Another study also found that 73% of buyers are time-starved and have less time to devote to reading.
However, they willingly spend 10-plus minutes on interactive content, visuals, and audio.
Image via View.ceros
Using visuals captures your target audience's attention and can easily break down complex subjects into easily digestible bits.
It's, therefore, crucial to include visuals when creating social media content, website content, ads, or any other type of content.
However, for your visual marketing for brand awareness strategy to work, you need to ensure visuals draw people further into your messages and fit well with your brand.
And if you make the right choices in terms of visuals, they can become powerful motivators that draw your audience's attention.
2. You Can Get More Engagement
Once you get your audience's attention, you want them to keep interacting with your brand to avoid forgetting you exist.
Visual marketing for brand awareness can help you with it.
Visuals are easily digestible. So, consumers are more likely to share video content with friends when compared to other forms of content.
However, for your visuals to drive awareness that leads to increased engagement and shares, you need to ensure they are easy to understand. They should also improve your messages and add value.
Try to make them share-worthy.
That's why it's crucial to understand which visuals resonate with your audience. Pay attention to the kind of content that your competitors produce.
Doing a course in digital media or hiring someone with digital media skills is one way to ensure you're creating on-trend visuals. With expert help, you can create visuals that are optimized for more click-through rates.
And the best part about all this?
Knowing which visuals meet your goals can help you create messaging that results in more shares. The more shares you get, the more people get to know about your brand.
3. You Can Create a Stronger Brand Identity
Everything that makes your brand one of a kind creates your brand identity.
This ranges from your great customer service, quality products, unique packaging, store décor, etc. However, to tie them together, you need consistency.
How do you achieve that?
You can use visual marketing for brand marketing to familiarize your audience with your brand. For example, you can include logos and branded colors to create a uniform identity.
Additionally, you can include behind-the-scenes footage to showcase what goes into creating your company culture or products.
You can also encourage buyers to share visuals as they use your products, then reshare this content to build positive sentiments around your brand. Doing this then helps you create awareness and can be a strategy to generate leads.
How?
People trust consumer-generated content more than brand or influencer-generated content. According to research, it highly impacts the purchase decisions of 79% of consumers.
Image via Stackla
Sharing customer visuals can, therefore, help you spread awareness about the benefits of using your products and build trust in your brand.
You can also encourage people to check out your website or products by offering social proof through customer visuals.
4. You Can Leverage Storytelling
When your target audience sees others using your products, they can easily picture themselves doing the same. And in all your content strategies, you should leverage messaging that helps people imagine themselves using your product.
It's one of the reasons why you should leverage visual marketing for brand awareness.
Why?
Including visuals in your messaging makes it easy for people to picture themselves since they can see your product and how it's helped someone else.
Best of all?
Combining these visuals with a strong emotional story can help you send messages that attract numerous audiences that turn into customers.
Picturing themselves in your products can also help with brand recall, which greatly contributes to purchase decisions.
But what elements can help you form associations with your visual marketing?
It could be anything from how you pack your products to what values you stand for.
For example, if you operate in the cosmetic industry, you can showcase product benefits to get your target audience to form associations.
Instead of your visual messaging focusing on how the customer looks after using your product, you show how they feel after using them.
It's Time to Use Visual Marketing for Brand Awareness
As mentioned in this post, visual marketing can do wonders for your brand awareness. And the best part? With the right strategies, visual marketing lets you reach a broader audience, get their attention, and boost your engagement rate.
If you are still not leveraging visuals to grow your brand, it's time to get started.
You can also reach us if you need visual marketing help, and we can offer consultation that makes it a reality for your business.
-------------------------------------------------------------------------------------------------------------------------------
Author Bio
Gaurav Sharma is the founder and CEO of Attrock, a results-driven digital marketing company. Grew an agency from 5-figure to 7-figure revenue in just two years | 10X leads | 2.8X conversions | 300K organic monthly traffic. He also contributes to top publications like HuffPost, Adweek, Business 2 Community, TechCrunch, and more.