In this digital and competitive age, not pouring a lot of time and resources into developing your online presence is a huge mistake.

Your brand must be doing all in its power to be seen, heard, liked, and, most importantly, remembered. Luckily, many inbound marketing tactics can help your business accomplish this, one of them being the often overlooked but equally significant, About Us page.

Frequently visited by potential customers, the SEO About Us page is an opportunity for you to showcase your business, how you can solve user pain points, and why they should turn to you and trust you.

So, how do you go about writing the content for this page?

It may seem straightforward, but it's far from it. After all, there's a fine line between selling yourself and coming across as arrogant.

Writing an effective SEO About Us page, that is, one that provides users with insight into your values, story, individuality, and purpose while maintaining the human touch, is easier said than done.

So, how do you strike the right balance?

We've put together some of the steps to create a successful About Us page that'll make sure users keep coming back for more. Let's dive in.
Nail The Language
The language you use on your SEO About Us page is critical, as it will determine whether visitors will build an emotional connection with your company and, in turn, foster a relationship. Considering the fierce competition you're facing, we don't need to stress how important customer relationships are for your bottom line.
Of course, it goes without saying that, in order to do this, you must truly understand your company in and out and define your branding.
With this in mind, you want to write in a way that explains who your company is, what you bring to the table, how you differ, and how you serve the prospect in the best way - without coming across as condescending or using a lot of industry-related jargon.
Remember, visitors aren't experts in your field, so don't treat them like they are. They are turning to you in need of a solution, so let them know how you can solve their problem.
Stating that you're the best or using a lot of incomprehensible industry terminology won't drive results. Instead, include the following information:
Relevant accomplishments,

Years you've been in business

C-suite names, titles, training,

Awards and certifications your company has

received,

Statistics and data that demonstrate your success, for example, customer satisfaction results and reviews, repeat customer numbers, and case studies.
And, of course, you can't forget the all-important SEO aspects to include that will get you ranking on the first page of search engine result pages. Specifically, you must conduct competitor and market analysis to determine the right keywords to push and build buyer personas to make sure you write effective copy that will resonate with your target audience.
Tap Into The Power of Visuals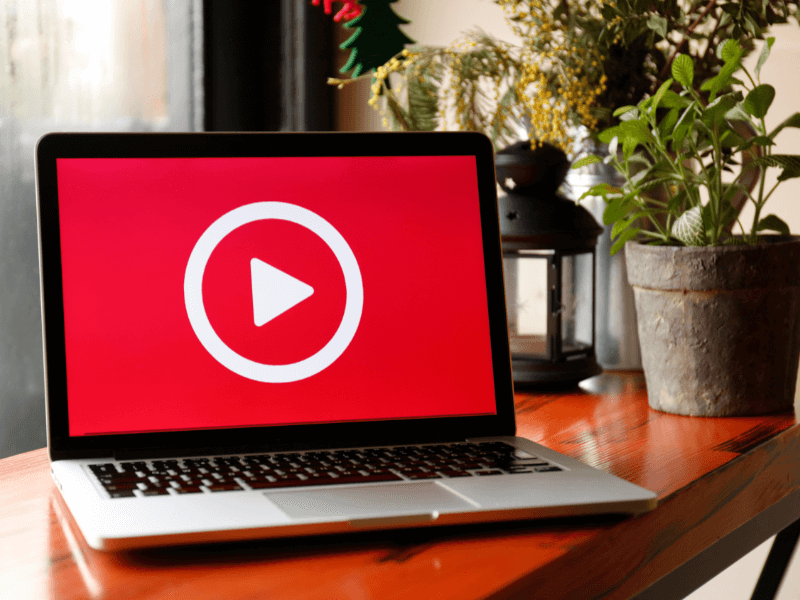 Be memorable. Be memorable. Be memorable.

Whatever you do, keep this mantra in your head, as there's nothing worse than a forgetful and boring About Us page.

This is the page that shines a light on your brand's personality and individuality. If you don't make a long-lasting impression on this page, you can be sure your competitors will - and you can kiss goodbye your chances for success.

On this page, you should strive to stand out from the competition and remain in your visitor's minds - so they don't forget you as soon as they leave your site.

With that in mind, building this page to make a great first impression is key. But how?

You can start with great visuals - images and videos.

Visuals can evoke emotional responses that text may not - a picture's worth a thousand words, isn't it?

Our brains are wired to process images faster than text, 60,000 times faster, to be precise. Not to mention, 90% of information transmitted to the brain is visual. It's safe to assume that humans respond better to visual information than just plain text.

But that's not all! Visuals have added value for visitors - they illustrate you're not a robot. By featuring photos of your most valuable employees or a company video demonstrating who you are, you can make your brand look more authentic and human - and by now you know how important that is.

It's important to note: any visuals selected must complement the text and information you are trying to communicate. Otherwise, they come across as unnecessary page fillers. And they must tie in with your branding!
Highlight Customer Testimonials
The About Us page doesn't have to be only about your brand - nor should it be. In fact, you should aim to keep the page customer-centric. After all, your customers should feel and know that you put them first.
Remember, while visitors reach your About Us page to learn more about you, glorifying your business with big mission statements won't do much for fostering trust or familiarity - the aim should be on them.
Visitors seeking more information about your brand are interested in a solution to their problems and how your business can solve their issues. With that in mind, your focus should be on demonstrating that you have a solution and understand the challenges they face.
And what better way to do this than by turning to your loyal customers for help?
Loyal customers are the most reliable source to vouch for your services. And here's why:
72% of consumers will take action

only

after reading a positive review, as that review increase their trust in a business.

92% of customers read online reviews before purchasing.

88% of consumers say reviews influence their online purchasing decisions.
So, how can you use your customer's voice to create content that converts?
A good testimonial - a testimonial that communicates the type of brand you are, the problem the customer has been able to overcome and demonstrates your service - is impactful.
Let your loyal customers vouch for your credibility and trustworthiness with glowing reviews that you can showcase on your About Us page - and watch the leads come flooding in.
Don't Forget the CTA
You've put all the effort into effectively introducing your brand on your About Us page. So, now's the time to seal the deal - with a compelling call to action (CTA).
Remember, the About Us page isn't a standard website design requirement. Rather it's a vital page for boosting traffic and generating leads - if made well.
Naturally, the visitors that have reached your enticing page are interested in what you have to offer. So now that you've gained their trust and attention, you can turn your prospect into a lead by inviting them to take action and leave their contact details. There are many ways to do this. You can:
Ask visitors to test out your free trial

Download a white paper

Subscribe to a blog

Schedule an appointment

Or anything else that makes sense for your lead generation strategy.
And many CTA options you can use to tempt them to act:
Shop Now

Start Your Free Trial

Take Me To Success

Skyrocket Growth Now

Schedule An Appointment.
Keep in mind that whatever you decide to go with, that is, CTA, values, messaging, etc., your About Us page is never truly done. You should keep on fine-tuning the page, just like the rest of your site. Experiment from time to time to figure out what's working and what isn't to draw in more leads and secure your chances for success.
Try It Out!
The importance of the About Us page is clear. When a visitor clicks on your About Us page, they're seeking an opportunity to identify with your business values, personality, and messaging. They are also keeping an eye out for trust signals that'll entice them to use your services.
So, it goes without saying that it's vital to fine-tune your messaging. Speak openly, clearly, and visually, and let your customers shine a light on you. These steps will make your visitors perceive you as more trustworthy and only assist your company's growth efforts.
Make your company stand out by investing time and resources in your About Us page. You'll be able to clearly define your unique selling point to your visitors and draw them in to generate quality leads at scale.

Want to learn more? Reach out to our experts today! We're ready to help you smash your business goals and turn the About Us page into a success.