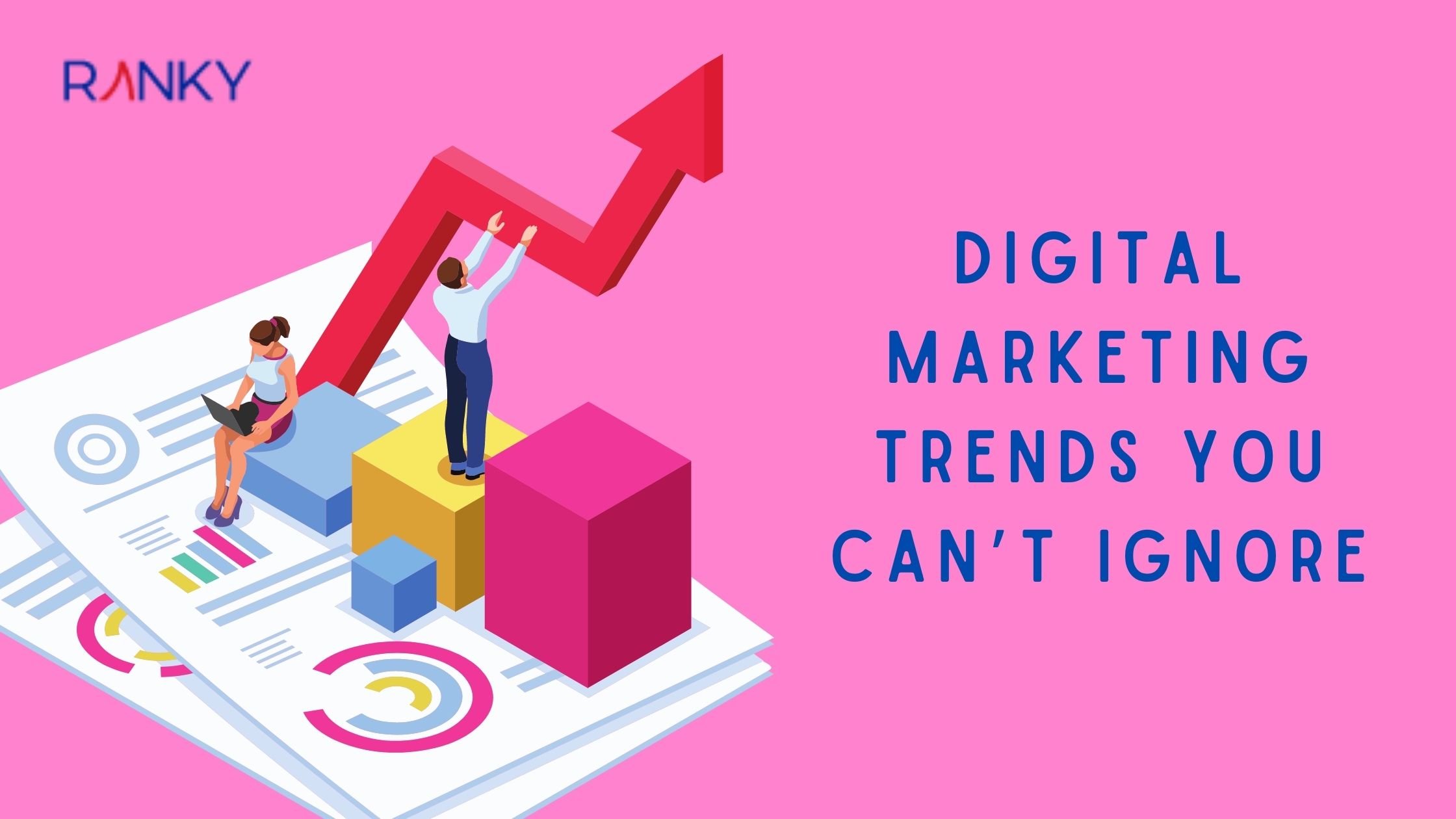 2020 was a year that brought about much change, and the first half of 2021 continued on the same trajectory. With the pandemic taking over and everything digital becoming the "new normal," businesses have had to adapt a lot to remain standing.
But, with that in mind, marketers are no stranger to change. As the past has demonstrated, the digital marketing world is dynamic. The evolution of technology has disrupted the market on more than one occasion, leading to much change to consumer preferences and demands.
So, is there a difference this time around?
Not a huge one, but the pandemic has sped up some trends. In fact, the pandemic accelerated eCommerce adoption by ten years in just three months. And on top of that, 60% of businesses witnessed new buying behaviors - that will most likely remain for years to come.
Keeping up with these trends is crucial to delivering the best value to your audience and staying ahead of the competition. To help, we're sharing digital marketing trends that you should adopt in 2022 when building your next strategy.
The New First Place: SERP Position Zero
With voice assistants such as Alexa and Siri dominating the market, it comes as no surprise that there has been a fundamental shift in the way people search for information online. In fact, by this year, at least 30% of all online searches are conducted through voice search, 40.7% of all voice answers come from position zero, and around 50% of searches are currently zero-click.
So, what is position zero?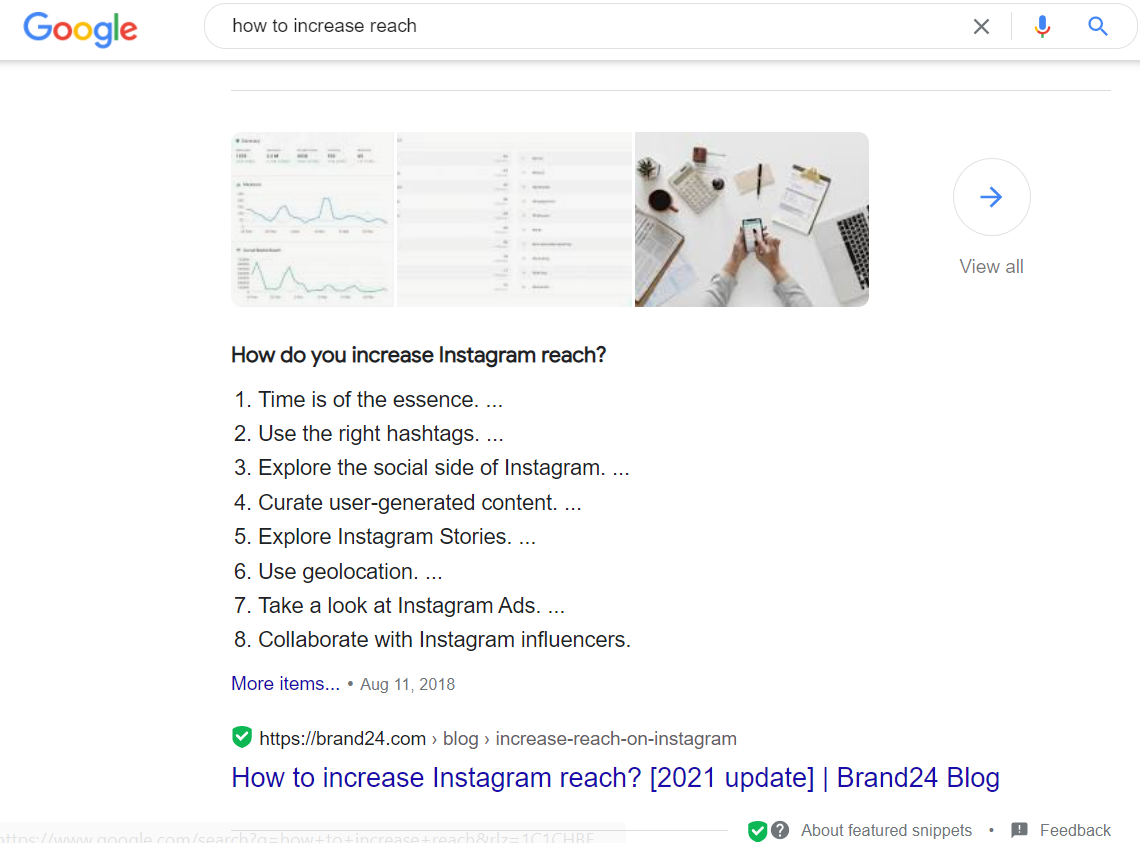 Position zero, also known as a featured snippet, is the information search engines display above the first search result on a Search Engine Result Page (SERP). In most cases, this information is easy to read, informative, and complete. In other words, users are able to receive all the content they need within the search result and don't have to click - hence the name zero-click.
And guess what, these numbers are only going to increase.
So, how do you get your content into position zero? Bad news: it isn't easy. But, it is not impossible:
Look for the long-tail versions of your high-volume, highly-competitive keywords that aren't ranked on position zero and, of course, are searched for by your target audience.

Consider your

target audience's intent

behind using specific keywords that you're trying to optimize.

Format your content in an easy-to-scan way. Enrich your content with images, videos, lists, graphs, etc.
Remember: featured snippets are always subject to change if search engines consider another article more relevant. So always keep your content up to date and in line with what your audience is seeking.
AI Influencer Marketing
Did you know, 63% of consumers find influencers to be more genuine and trustworthy than what brands say about themselves? Or that 58% of people have bought a product in the past six months due to influencer recommendations?
This word-of-mouth marketing may not necessarily be new, but it certainly isn't going away anytime soon. In fact, the value of influencer marketing is estimated to reach $15 billion by next year.
So what further developments can we expect? AI can:
Watch and assess millions of influencer content in ways a human can't.

Identify influencers with higher engagements, and in turn, the right ones to partner with faster,

Eliminating fake engagements, fake followers, and spam,

Flagging posts that don't follow guidelines,

And more!
In other words, powered by AI, businesses will pay only for conversions and sales influencers produce. Meaning, a high ROI is guaranteed.
User-Generated Content (UGC)
Did you know, there are over 500 million tweets sent out every day?
Can you imagine how much content is being created and shared daily by audiences across the internet? And what about the influence, power, and reach each one of these people have?
Why not harness this power and turn it into an inexpensive, highly effective campaign for your brand? In other words, take the time to build a user-generated content (UGC) campaign.
A UGC campaign runs on the content that is produced and submitted by your audience, for your audience, and it's a trend that is on the rise.
The best part is that it doesn't demand too much time and resources on your part and is extremely effective when it comes to boosting reach, engagement, and credibility. It's so effective that UGC posts enjoy a four times higher click-through rate and 28% higher engagement rates when compared to other promotional campaigns. Incredible, right?
And it makes sense. Recent research showed that 92% of customers trust spontaneous, user-generated content more than traditional ads. After all, people know ads are carefully crafted and specifically designed to attract and appeal, unlike UGC content, which is willingly produced by audiences making it the most reliable, authentic, creative, and trustworthy content you'll find online.
So, how can you encourage your audience to share and produce content that promotes your brand? You can:
Use hashtags

Create contests

Give rewards

Use reviews and testimonials

Boost exclusive events
Remember: all you need is to find the right incentive that will activate your audience.
Let's take a look at some companies that did it right.

Doritos #BURNSELFIE was a fun way to engage users and leverage the power of UGC.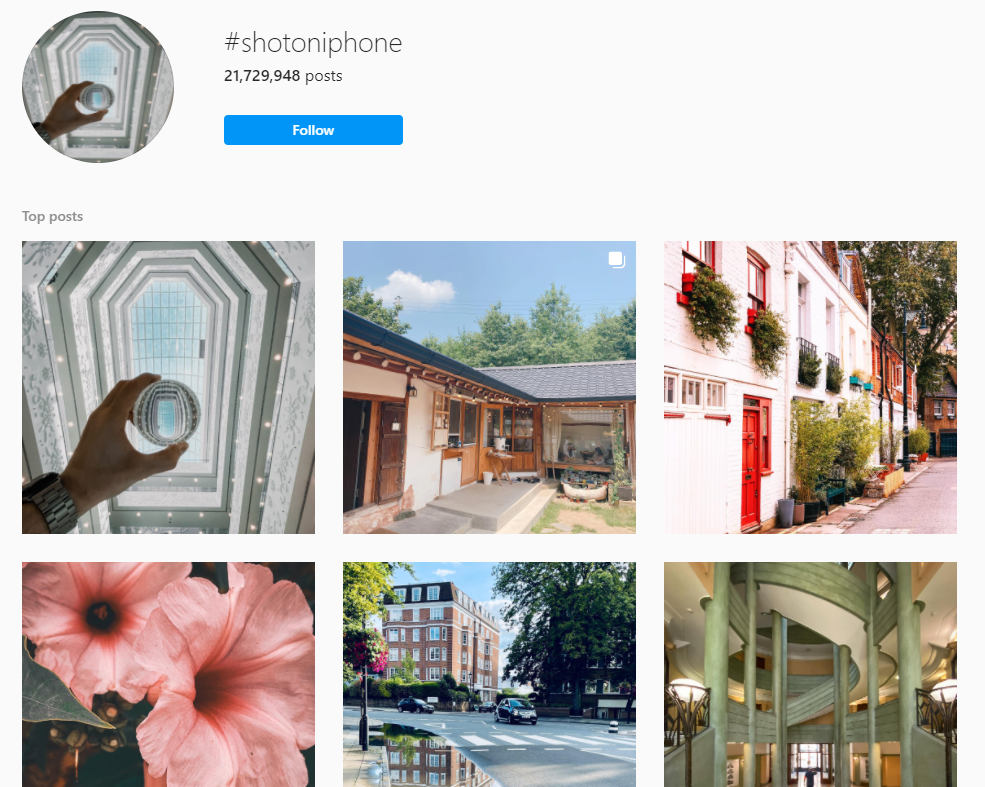 #ShotOniPhone campaign by Apple generated over 21 million UGC posts as well as a great deal of user trust along the way.
The Death of 3rd Party Cookies
Heard the news? Google has announced that it will end cooking tracking in early 2022. Pretty bad news for most businesses, as now, PPC and SEO pros will need to make some drastic changes to their workflows.
Still unsure as to why this matters? Well, tracking audiences across the web is essential. And without cookie tracking in your back pocket, ad targeting and behavioral analysis will become all the more difficult - especially considering how prevalent user privacy concerns are in this day and age.
This is where first-party data comes into play. First-party data is data that is given to a business directly by the consumer. It can be collected in many ways, for example, via surveys, simple interactions online, gamification, boosting your CRM tools, and so on.
So, with Google's announcement, now is the time to start planning your first-party data collection strategy and ensure you're prepared to answer any questions regarding privacy, data storage, and disposal.
Interactive Content
In 2021, we started to notice a shift from traditional text-based content towards more engaging, interactive content. And, with 93% of marketers rating interactive content as highly effective at educating prospective customers versus 70% for static content, it seems like interactive content will only become more valuable.
And it makes sense! Audiences are constantly seeking an immersive experience - 91%, to be precise. Interactive content is more engaging, fresh, unique, and makes audiences feel connected to brands and involved in the buying process.
And what about your business? Is producing interactive content worth it?
In short, yes. Interactive content enhances conversions to 40-50%, increases share rates and referral traffic, increases brand loyalty, and elicits a reaction from audiences.
Source: Outgrow
Naturally, you may be wondering, what is interactive content? Here are some examples:
Quizzes,

Polls,

Surveys,

Interactive infographics,

Interactive videos,

Interactive calculators,

Contests
Speak Visually. Create a presentation with Visme
So don't skip out on interactive content. It grabs your audience's attention, offers a personalized experience, and makes it easier for you to persuade people to engage with your brand. In turn, you'll be able to collect data and use it in future lead nurturing and generating campaigns.
Final Note
As a digital marketing company, our experts are always on top of the latest trends. From helping you generate the right content for your audience to ensuring you're compliant with all the latest algorithm updates and regulations to increasing brand awareness and loyalty, we have you covered.
Reach out to us today for a free consultation call to discuss your digital marketing needs. Our experts are waiting to deliver you a tailored experience unlike any other.