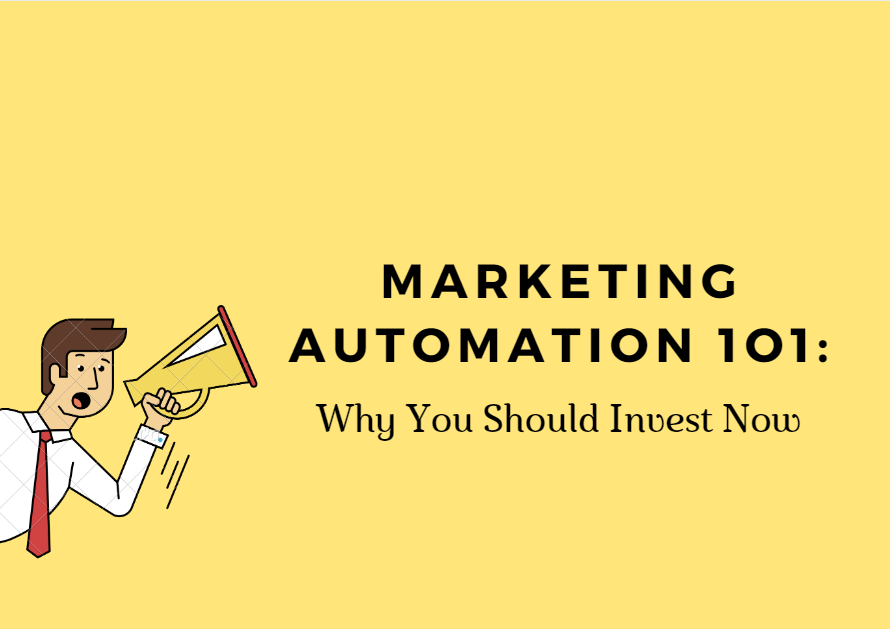 You've probably heard the term 'marketing automation' thrown around a lot, not to mention its big promises of lead generation, increased conversions, sales, and growth - and for good reason!
Did you know, businesses that use automation have seen a 14% increase in sales and productivity, as well as a 12% reduction in overhead. Clearly, even with the most perfect marketing strategy in place, there's only so much you can do manually.
Marketing automation technology offers marketers an exciting opportunity for greater efficiency, cost reduction, and enhanced customer experience. But that's not all.
We've put together a marketing automation 101 complete guide for you to learn all you need to know about this useful tool. Let's dive in.
Marketing automation 101
Well, many tasks fall under the umbrella of marketing, such as maintaining customer relationships, understanding customer behavior, pushing potential customers through the sales funnel, generating leads, segmenting leads into lists, and so on. So, simply put, marketing automation makes the life of a marketer easier by automating and streamlining repetitive marketing processes across all channels.
But that's not even the coolest part about it! Using impeccable algorithms, marketing automation executes the job without losing touch of personalization with customers.
So, if you've not already considered jumping into automation, then we're about to break down why you should. Let's dive in.
How does marketing automation work?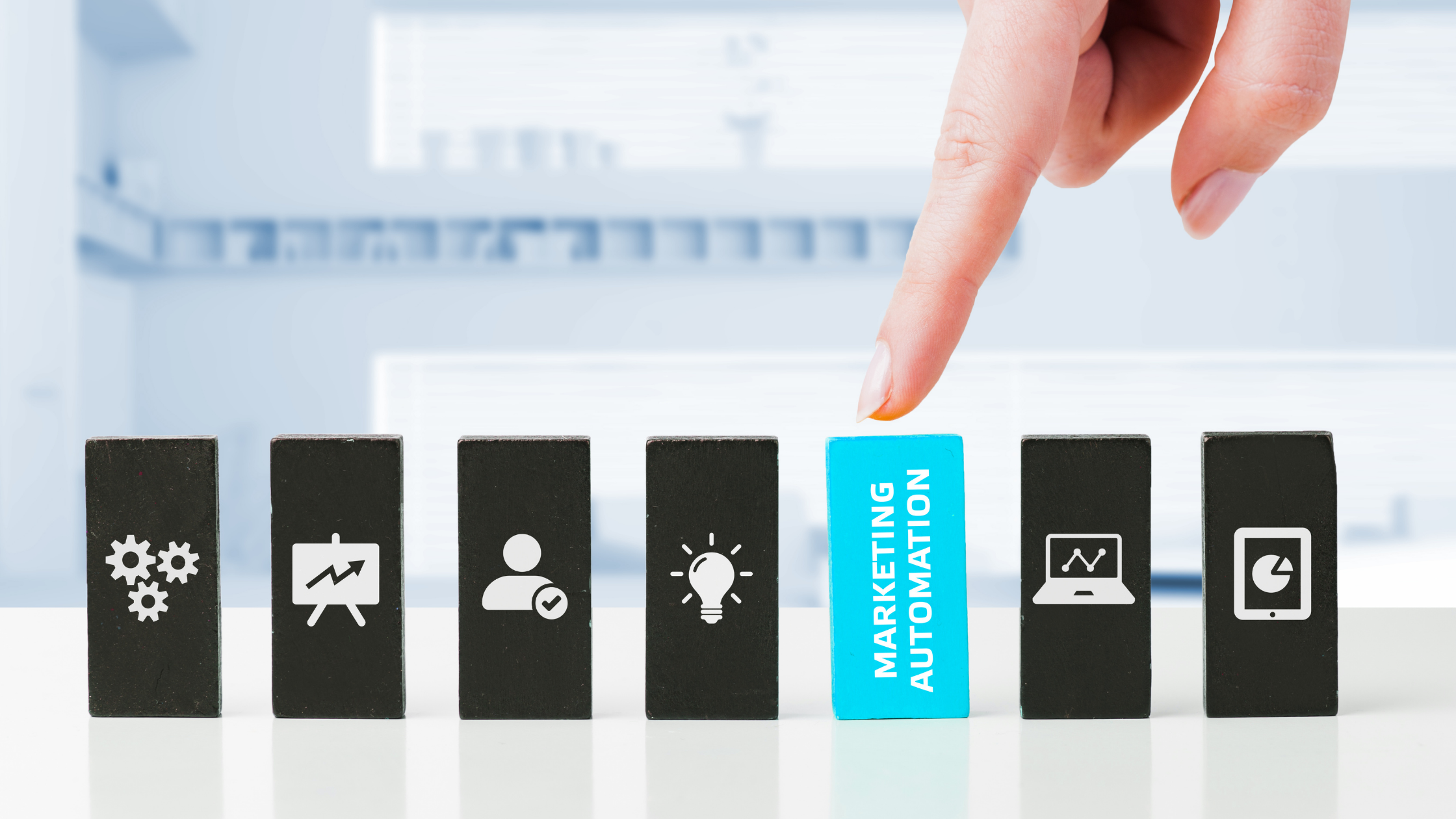 Marketing automation platforms, such as HubSpot, Marketo, and Mailchimp, enable marketers to set up campaigns that send specific, personalized messages to target audiences. These campaigns complete repetitive tasks and are designed to nurture leads while saving time and effort.
This may seem a little complex, but it's easier than you might think:
"Marketing automation is all about understanding your audience so you can adapt the way you communicate to them based on their unique buying journey," said Karra Hendrix, product marketing manager at Act-On.
To start, you need to figure out what your macro and micro goals are, as well as what you expect to achieve from your webpages.
Then you need to gather the relevant data to help you target your audience, create personalized content and messaging, and overall, deliver the right message at the right time. Note: your campaigns are only as good as your information. So, spend time gathering as much information about your audience as possible.
Using your extensive data, set up workflows in the marketing automation platform.
Tell me more about the m
arketing automation
data.
Each time a customer -or potential customer- purchases from you, subscribes to your mailing list, clicks on your ad, downloads a resource, engages with a post, etc. They are providing you with valuable data into their geographics, demographics, psychographics, and behavioral patterns.
Once put together, this data provides you with a visual breakdown of your audience, which can be used to build targeted marketing automation campaigns that guide your customers to take the desired action.
Mix this crucial data with a few bits of information, such as what tags or messages you want to send, which segments of contacts to target, and what circumstances should trigger the automation, and you have yourself a recipe for success.
What can you automate?
In short, almost everything! All stages of the sales funnel can be automated in your marketing automation strategy. Identify your goal, the most repetitive and predictable tasks, and automate them. Here are some great channels to automate:
Email Marketing campaign. The possibilities are endless. Automate a single email to take repetitive tasks off your plate, or set up a drip campaign if there is a series of content you would like to share with targeted customers.
Social media. Scheduling posts is the best use of marketing automation. Rather than logging in every day to post new content, spend a few hours creating a month's worth of posts, and schedule them in advance. Then all you need to do is monitor and engage with audiences.
Lead generation and nurturing. Customers may not necessarily purchase on their first visit - they may need a little persuasion. As for B2B companies, there are many touchpoints throughout the sales cycle, and you need to be prepared to meet your potential clients in all of them. Not to mention, after they leave the lead of your site. So, this is always a great place to start. And the good news?
77% of marketers saw their conversions increase after switching to automation.
Website. Create dynamic content, which allows your site to automatically personalize itself to the visitor. Use data such as the search terms a visitor used to find you or information that may be relevant to a specific location. Set up A/B testing to guarantee that every interaction with your brand is valuable.
Retargeting ads. Remind customers of your brand and give them a path back to your site. Always remember: people may not purchase the first time they come across your brand. So set up automated retargeted ads as a type of gentle reminder for your brand.
Audiences. Create lists of relevant target audiences based on behaviors such as; those who visited specific pages, clicked on paid ads, attended webinars, clicked on add to cart but didn't purchase, etc.
Customer service. Marketing automation platforms operate their own chatbots that allow you to create conversation scenarios and collect leads. In turn, this provides your support team with a list of identified needs - saving them time and empowering them to address any problems quickly and easily.
Note: you should always optimize any campaigns based on the end goals if you want them to be effective. Therefore, always use call-to-actions, compelling copy and creatives, structure your campaigns for mobile, and most importantly, measure and learn from your results using powerful tools such as Google Analytics, as well as your marketing automation reporting and dashboards.
How to pick a marketing automation tool?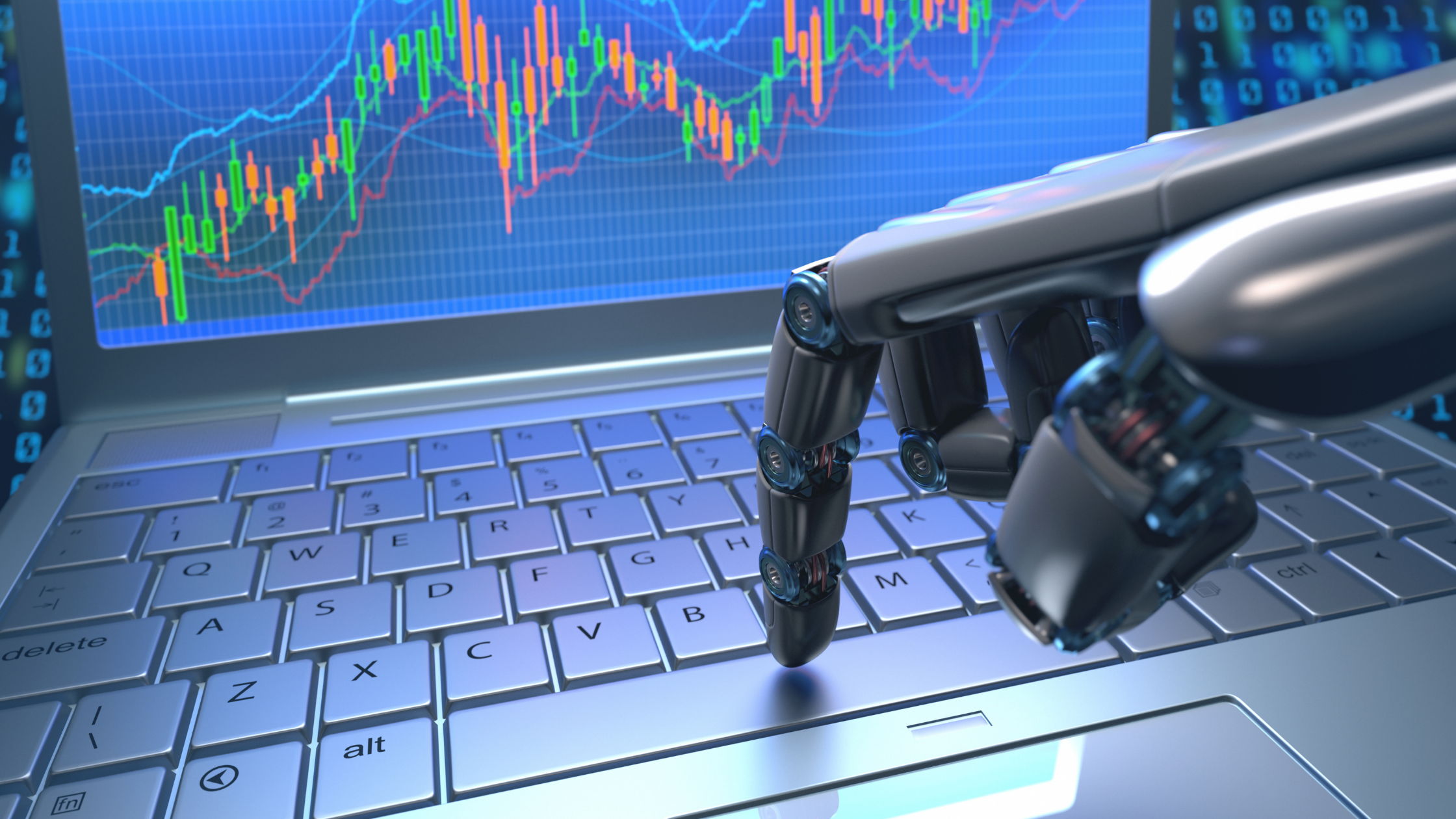 Marketing automation technology tools come in different shapes and sizes - great! Naturally, what each company needs may differ. So, here are a few attributes you should consider when picking the right platform for your business:
Price:

first and foremost, pick a tool that falls within your budget. These systems provide a lot of value, so some may have more features than others, some may have usage fees, and some may charge more depending on the number of leads in the system. Be sure to read the pricing page carefully to determine the total costs.
CRM: it's been said before, but we'll reiterate...sales and marketing go hand-in-hand. CRM is the backbone of marketing automation. Your campaigns work to guide leads down the sales funnel. Therefore, finding a marketing automation platform that will integrate best with your current CRM - if your sales department is already using one - is the best way to go.
Consider the platform's user interface:

is it easy to use? Easy to learn? Clear to navigate? The last thing you need is a platform that adds more work to your plate.




Features:

not all marketing automation platforms offer the same features. So, consider if the features on offer are the ones you need and if the system can integrate with any existing technologies you have.




Customer support:

when jumping on a new system, there may be some issues that arise - so having technical support and learning resources available is always the way to go. But, keep in mind, that the amount of support will differ from platform to platform. Ask yourself: what type of support is available? How long do you need to wait for an answer? Do they have other learning resources?



Statistics. Success always lies in the numbers. Only invest in software with powerful analytics dashboards. These dashboards should help you visualize traffic, provide you with data on conversions, provide you with real-time reports, and enable you to dig deep into other performance metrics, such as lead sources.
How can you make marketing automation more effective?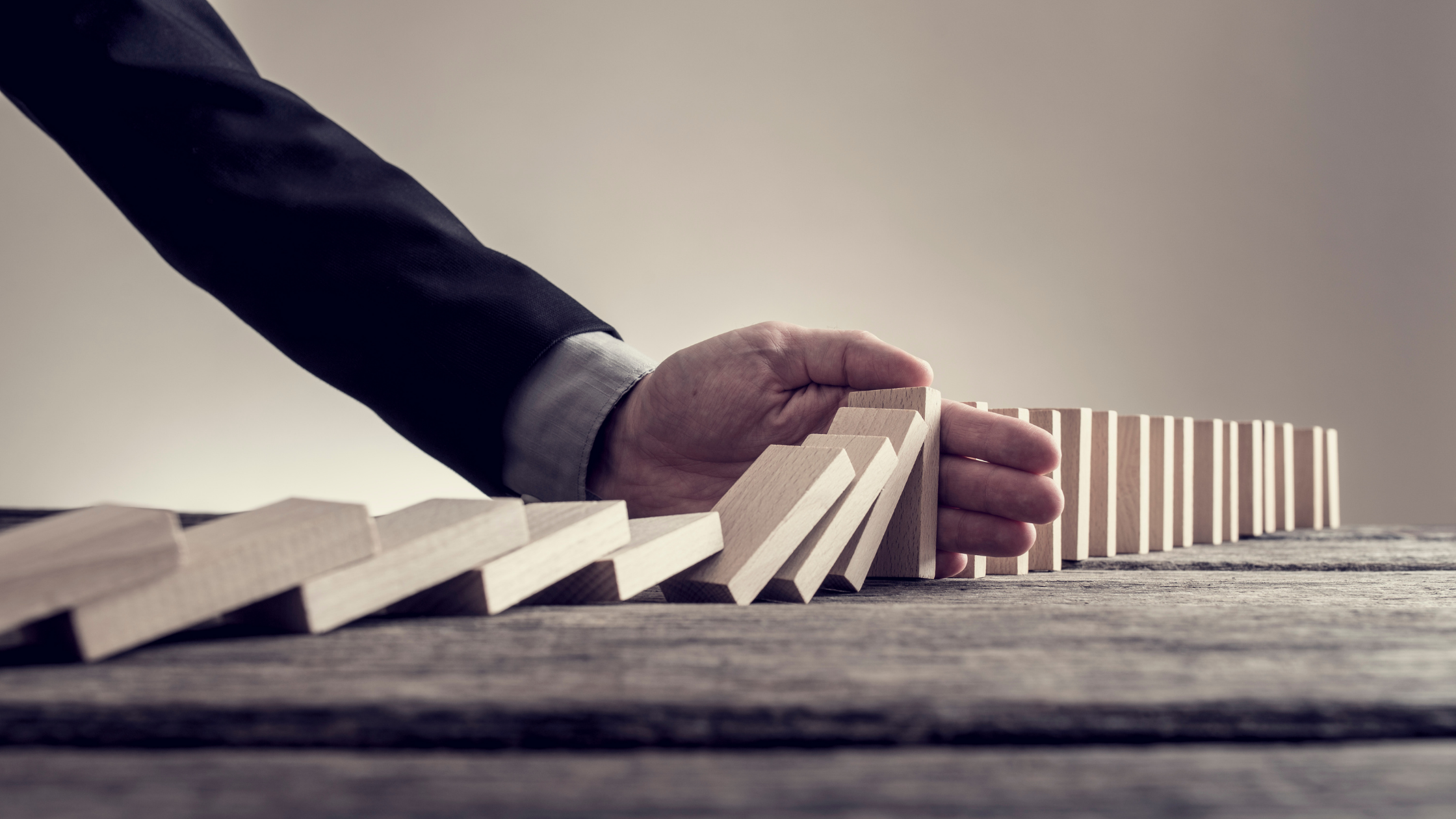 There are a few best practices that are great to keep in mind when setting up your marketing automation processes. They are as follows:
Plan and set goals
Always be specific about what you hope to accomplish. With this, you'll be able to measure your progress and even collect examples of success, which you can later repurpose.
Keep in mind: your goals do not necessarily have to be the end goal of your website, as in obtaining leads and purchases, rather it could be other micro-processes, for example, resource download, clicking a CTA, engaging with your chatbot, etc.
Define your audience segments
Take a look at your audience's backgrounds, demographics, interests, location, industries, and more to understand how to build buyer personas that reflect your audience, their pain points, and ultimately, how you can help them solve their problem.
Once developed, segment them. Segmentation is a key element of successful marketing automation. So take the time to clearly define who you should be targeting. The more you narrow down your segmentation, the better you'll be able to accurately target and personalize your work.
Create a workflow
A workflow consists of triggers and actions:
Trigger: behaviors that customers perform to demonstrate an interest in your brand
Action: the automated response to the said trigger.
To ensure your automation works, you need to figure out the criteria for entering your workflow (trigger) and specify the automated response (action). Here are a few examples of triggers and actions that you could set up:
Example 1:
Trigger: someone signs up for a webinar
Action 1: follow up with a thank-you email, and inform them about other upcoming events
Action 2: follow up after the webinar, and try to lure them in with an offer
Example 2:
Trigger: someone downloads a gated eBook
Action: send them related content and show them how to access it.
Action: offer a call with a representative to showcase your skills and convert them.
To ensure your automation covers all of your audience, map out workflows for all of your buyer personas, as well as all stages of the buyer's journey. At the end of the day, knowing what persona you're targeting and at which stage will guarantee that you're always sending the right message.
Test, test, and test again.
A/B test your work to determine what's working, what isn't, and what needs improvement. Using this information, you can further optimize your work by understanding what your audience responds to best. Then, use this information to build your next campaign.
What are the benefits?
With this type of technology up your sleeve, you can scale your activities and garner better results. Teams that utilize marketing automation technology can experience the following benefits:
Better lead management and nurturing
Stronger alignment between sales and marketing
Reduced human error due to better decision making
Saved time and resources
Maximized efficiency and organization of campaign management
Organized reporting
Increased sales and conversions
Personalization, customer retention, and loyalty
Return on investment
And much more!
How do we get started?
No matter your industry, it's easy to set up marketing automation - and these days, necessary.
All marketing automation platforms take a little getting used to, so why not use the assistance of a trusted partner like us?
Through our expertise, experience, and HubSpot partnership, we will enable you to have a smooth onboarding process, as well as ongoing support - whenever you need it, - not to mention, a discounted price!
Contact us today to gain a deeper understanding of your marketing needs, begin mapping out your marketing automation processes, and learn what else you need to know about marketing automation.
Let's get started.