As the food industry expands, technology is already starting to influence food production, patterns of consumption, and distribution circuits. Startups have quickly jumped on the food-tech bandwagon, transforming the dynamics of the food sector.
Recent years have seen an increase in the number of mobile apps for preparing food, for food deliveries and even for restaurants reviews. In all industries, everyone is more connected - but, today, food aficionados seem to rely on their mobile phones more than ever before.
Businesses are responding to this trend by offering new tech products and services that efficiently address these users' needs. These products and services are referred to as elements of the food-tech industry. Born from the alliance between innovative technology and the food industry, food-tech can be described as the application of technology to improve any stage of food production and distribution.

Food-tech startups are popping up all over the world as entrepreneurs take advantage of today's emerging food trends. Driven by the goal of creating innovative products that resonate with today's connected users, the number of food-tech startups grows every month. Several promising startups have already raised considerable amounts of investment. Memphis Meats, for example, creates chicken, duck, and meatballs from animal cells in a lab. Their powerful slogan – "A World Without Slaughter" – clearly conveys the idea of a world where animals aren't being fed, bred and slaughtered by the food industry.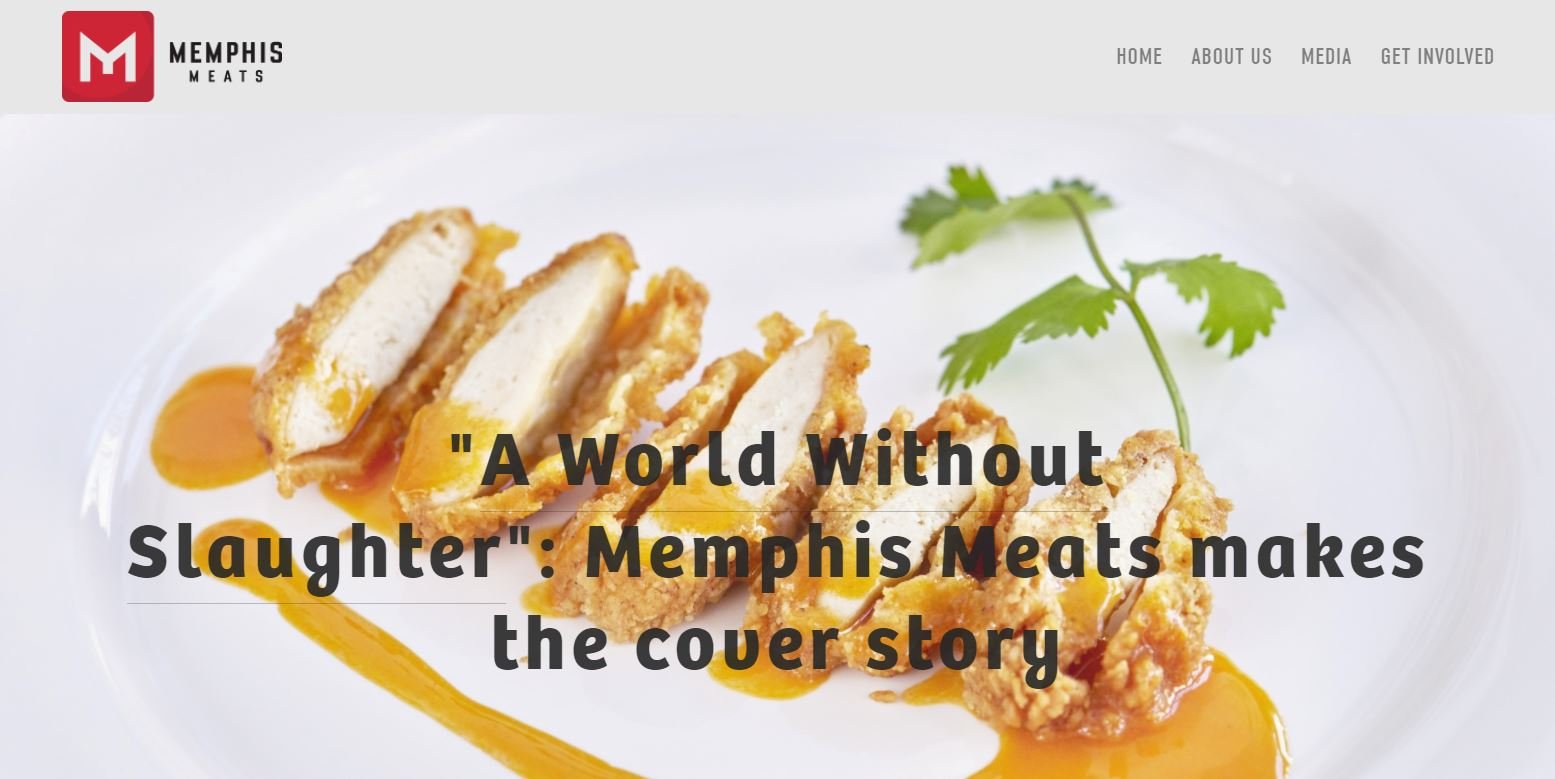 Image credit: http://www.memphismeats.com/
There's also Santa Barbara-based startup Apeel Sciences, which has invented an edible spray coating that can extend the shelf life of fruits and vegetables, making them last a week longer than usual.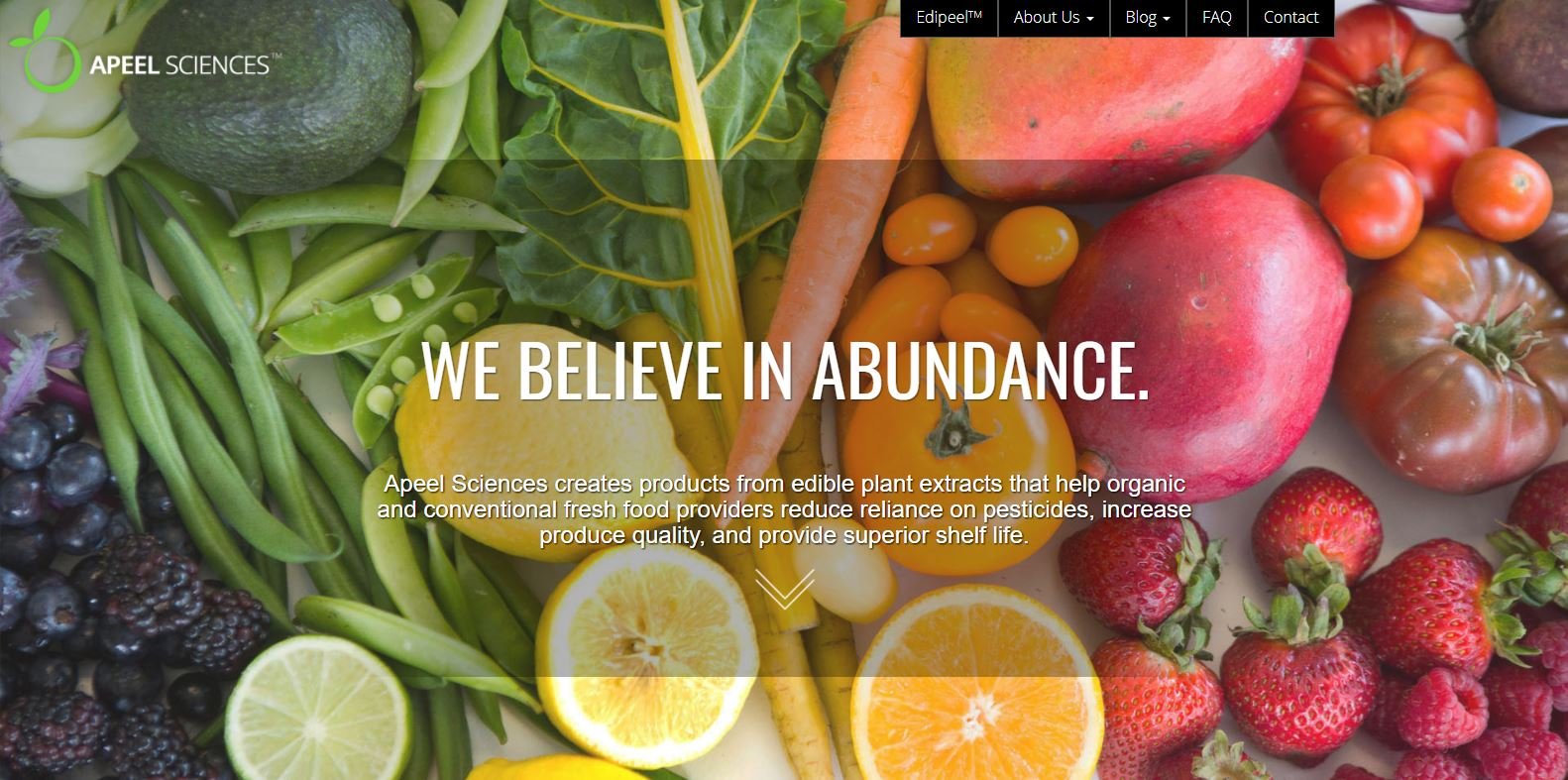 Image credit: http://apeelsciences.com/
Essentially, food brands are increasingly taking advantage of new technologies, leading to the creation of new startups.
Consequently, the next few years will see an expansion in food-tech marketing. The food industry is at the forefront of innovation in the interactive marketing arena. Digital marketing practices should, in the first place, focus on young people's engagement with social networks, interactive games, mobile phones, online videos, and virtual reality.
Just like any other industry, food-tech will need a personalized approach to digital marketing, in order to benefit from the most suitable online marketing strategies. Here are some digital marketing best practices that food-tech startups should consider in order to take advantage of the growing engagement of users in the food industry.
Content Marketing
Quality content is important for any startup operating in any industry, at any stage of development. Today more than ever, before the purchase, consumers typically gather all the information they can find online so that they feel more confident about placing their order or purchasing a specific product. More than that, consumers also expect to be offered a top-quality, personalized experience when they shop, whether online or in person.

That's why relevant and informative content is key in the buyer's journey from the moment customers begin their research. And that goes for food brands and food-tech startups, too. These companies offer very desirable products with great stories and powerful images behind them, two elements that make for strong foundations for building valuable content pieces.

Even though written content is the most valuable and searched type of content online – recipes and how-tos are users' most preferred pieces of content – food marketers should also focus on high-quality visual content, especially videos. Videos should be visually compelling and personalized for each consumer's needs and interests.
Social Media
Social media plays a central role in the food-tech industry. Although most food brands have an existing presence across multiple social channels, not all of them know how to leverage the power of social media.
The introduction of the Stories feature on Instagram and Snapchat, for example, has enabled users to interact with their followers by publishing real-time photos and videos. This provides marketing opportunities for food-tech startups, which can use these platforms to reinforce users' engagement. The photos and videos from these Stories are referred to as ephemeral content, meaning content that disappears after a short period of time. They're mostly used to give consumers a behind-the-scenes peek, and that conveys a sense of novelty and authenticity.

Live Video
Video, and live video in particular, is one of digital marketing's most powerful tools when it comes to the food-tech industry. YouTube alone receives over 30 million daily visitors who watch, on average, 5 billion videos per day. The power of video will only continue to increase as major players like YouTube, Facebook, and Twitter use video to dominate the social landscape.

In particular, live videos are becoming more and more popular – 80% of video watchers say they prefer watching a live video to learn more about a company or brand, rather than reading a blog post.

Live videos are very much like the Stories feature across social media. Both convey a behind-the-scenes glimpse and a sense of immediacy, two elements that are very much appreciated in our fast-paced society.
Geolocation Marketing
Location-based marketing, or geofencing, will play an increasingly prominent role in the way brands reach consumers outside their homes.

Using GPS or RFID technology, geolocation marketing creates a virtual geographic "fence" around a specific area. This fence can be programmed to send marketing messages – such as texts, emails or push notifications – whenever a user enters or exits the designated area. The idea behind this form of hyperlocal marketing is to target consumers where and when they're most likely to buy. It also offers brands and companies an opportunity to tap into users' big data, in order to enhance future possibilities of engagement.

Chatbots
There's been a considerable increase in the number of brands that have decided to incorporate AI-powered chatbots into their marketing strategies in order to get more automated and personalized marketing funnels. From generating leads to addressing customer queries to gathering and analyzing feedback, the functions and potentials of chatbots are nearly limitless. Today, brands can even develop their own chatbots quite easily, since the technology behind it has become more accessible.

Conclusion
It's well-known that brands leveraging new technologies have the best chance of staying ahead of the curve. As the food industry grows, relevant brands and startups should pay close attention to the production and customization of interactive, quality content. Food industry players are in the perfect position to leverage current trends for greater growth and heightened user engagement.