We are a culture of email senders! Think of all the emails you send on a weekly basis. Now consider this: each of them is an opportunity to boost conversions. How? With email signatures!
Your email signature is a simple yet powerful way to engage your email recipients and direct them to your content and assets, which eventually leads to higher conversion rates. Data provided by email signature generator WiseStamp, for example, show that emails with a signature receive 22% more clicks than those without.
Conversion can occur in multiple ways: more traffic to your website, more subscribers to your newsletter and , of course, more sales. Here are five ways to use your email signature for conversion.
1. Add a CTA with Banners
Your email signature is not only a tool for sharing your contact information. It is also a great way to deliver important messaging and calls-to-action (CTA) . All you have to do is add this type of content to your signature. As seen in this signature example, the bold "SALE" tag stands out in red to draw the reader's attention and announces a special sale. It prompts the user to "register here," with a clickable link — a great way to ensure a higher conversion rate. The graph below shows how adding a CTA banner vastly increase users clicks: :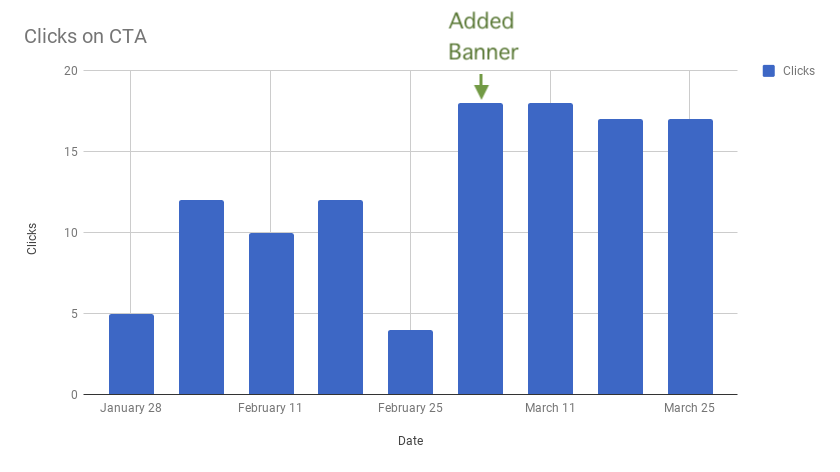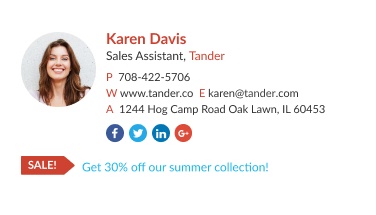 2. Add E-commerce Products
Are you an e-commerce seller? If so, your email signature can serve as an asset that displays and drives traffic to your products. If you are designing your own email signature with HTML, you can seamlessly import your latest products right into your signature. With WiseStamp's Etsy and eBay apps, for example, your email recipients will be able to see an image, title, and price of your latest items and click on them to go right to the product page. These easy-to-use apps transform your signature into a sales tool!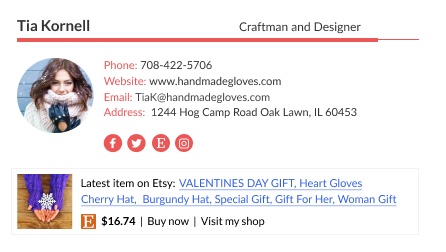 3. Add Dynamic Content
If you regularly use content from your blog or social media channels to engage your audiences and promote your products or services, then why not pull that content into your email signature? You can start by adding your latest Tweet, blog post,Facebook and LinkedIn status to your email signature. Adding this dynamic content keeps your email signature fresh and it's also a great way to drive traffic to e-commerce stores, while increasing sales. See how the email signature example below showcases a blog post.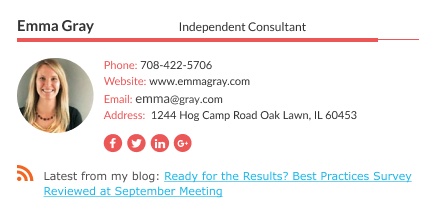 4. Add Visual Content
A picture is not only worth a thousand words; it's also worth a thousand clicks! That's why it's important to display visual content right within your signature. All you have to do is to use Instagram and Youtube to pull the latest images and video of your products. Seeing is believing and data show that adding visual content to your email signature drives conversion and sales.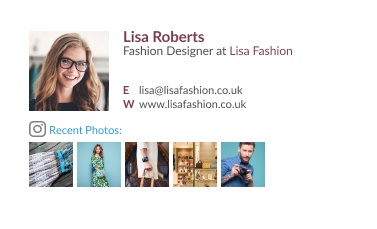 5. Add an Animated GIF
If you're looking to add some stopping power to your visuals, go for GIFs. Ask your designer to come up with a square one (for your profile picture) or banner GIFs. They look enticing , they help convey your messages, and most importantly, they make your recipients click on them. Below is a chart of what happened to WiseStamp support team signature clicks when they added an animated GIF: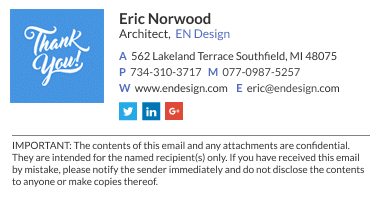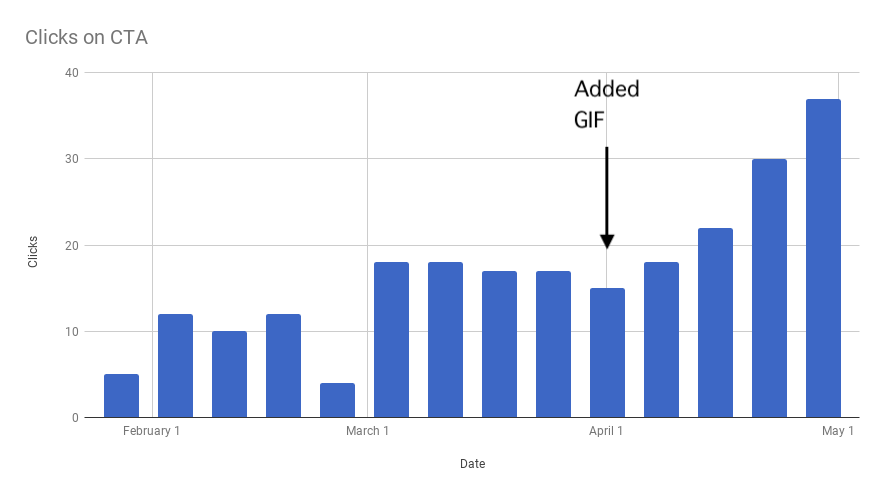 If you want to increase sales, do not underestimate the power of email signatures. With the above tips, you can transform your email signature into a real sales driver.
Written by Rachel Solomon
Rachel is a Content Crafter at WiseStamp who loves sharing information that helps small businesses, startups, entrepreneurs, freelancers and all kinds of independent spirits. She believes that innovative, socially-driven business will save the world.